October 22nd 2020
Zoom Teacher CPD Session: Transition – Collaborating for Success!
Join us in these amazing CPD masterclass sessions to find out more about supporting your students to be able to make effective transitions from Y11 & Y13, particularly in these unprecedented circumstances.
Session will include:
Covid impact on Liverpool City Region (LCR) business and the local economy
Metro Mayor Steve Rotherham's Build Back Better report highlights
Need for collaborative response both as LCR and within our schools
Gatsby 4 Linking Curriculum and Careers – sharing the load
All About Futures Interactive Map – an evolving guide to careers support available right now
Suitable for Careers Leaders and all Subject Teachers, specifically in the Liverpool City Region.
Select your date:
Tuesday 10th November 2020 – 4:30 pm
Wednesday 25th November 2020 – 6:00 pm
About the Liverpool City Region Careers Hub:

As part of the Careers & Enterprise Company network, the Liverpool City Region Careers Hub managed by Growth Platform, provides support and funding to help schools meet the eight Gatsby Benchmarks, a framework for excellence in careers education.
The Liverpool City Region is only one of 12 across the country that have full careers hub coverage.
The Hub is made up of 135 local schools and colleges working together with universities, training providers, employers and career professionals to improve careers education.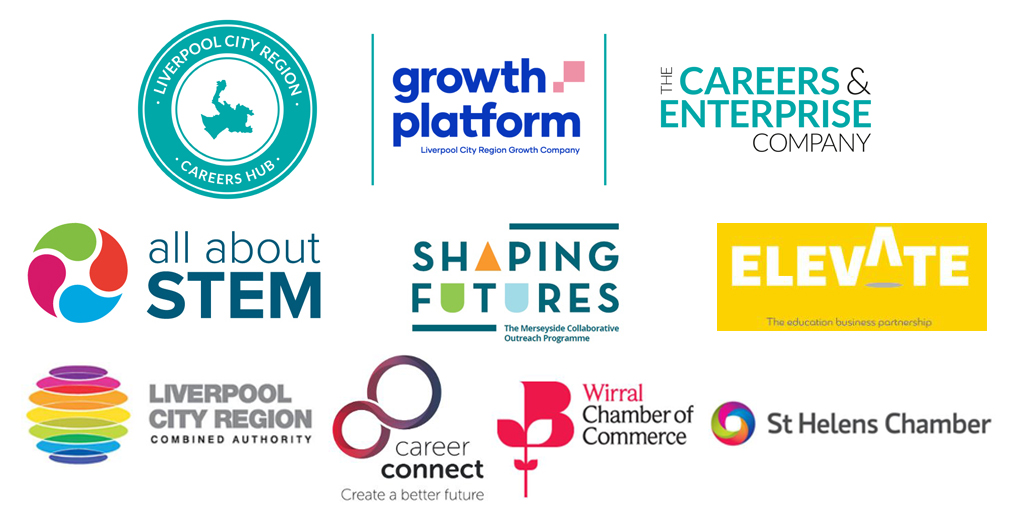 The Careers Hub works in partnership with the following organisations across Liverpool City Region to inspire and prepare our young people for the world of work:
All About STEM (All About Futures)
Career Connect
Elevate The Education Business Partnership
Liverpool City Region Combined Authority
Shaping Futures
St Helens Chamber
Wirral Chamber
Each partner organisation has trained Enterprise Coordinators who work collaboratively across the LCR, each coordinator is responsible for developing the careers and employer engagement plan with school Careers Leaders.

Follow All About Futures on Twitter
Follow All About STEM on Twitter
Follow LCR Careers Hub on Twitter
Follow The Careers & Enterprise Company

All About Futures
All About Futures Event: Career Inspiration for Young People!
The Careers & Enterprise Company: Learn Live!
CREST: CVs & Applications Webinar
STEM Ambassador Spotlights: Career Inspiration & Activities
Apprenticeships: ASK Project – Resources
« Back To News