November 06th 2020
NEW Toolkit: Plan for National Apprenticeships Week!
Are you ready for National Apprenticeship Week 2021?
The week aims to shine a light on the amazing work being done by employers and apprentices across the country and will recognise how employers of all sizes have stepped up to the challenge during this unprecedented time.
Schools & colleges can plan in advance for National Apprenticeship Week by downloading Amazing Apprenticeships NEW NAW21 Checklist & Toolkit!

To discover what's on offer and book support in Cheshire, Warrington, Knowsley & Wirral, contact Dr Dave Armson. Other areas can find out more from ASK (North) & Amazing Apprenticeships.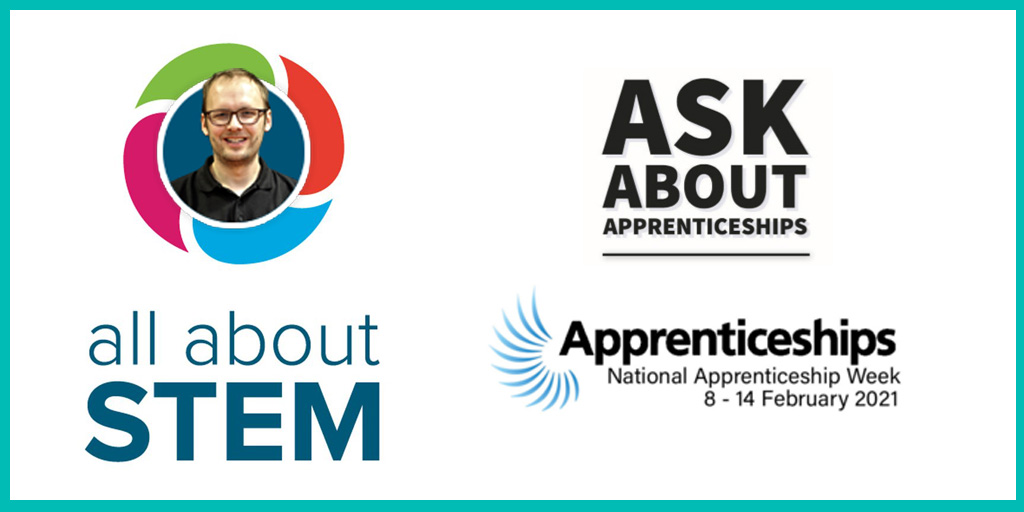 More information on National Apprenticeship Week 2021 will be announced here and via @Apprenticeships on Twitter.
ASK Project: ASK Offer Brochure
Amazing Apprenticeships: Guess the Employer Quiz
Amazing Apprenticeships: Traineeships & Apprenticeships Quiz
ASK Project: Parent Packs

All About STEM has been delivering the (ASK) Apprenticeship Support and Knowledge for Schools and Colleges project since March 2017. The project is commissioned by the National Apprenticeship Service to ensure that all young people are fully informed about the brilliant opportunities that apprenticeships offer.
Follow All About STEM on Twitter here
North Region ASK
Amazing Apprenticeships
Careers: Follow All About Futures on Twitter here
« Back To News