November 13th 2020
Tailored STEM Ambassador Sessions for your School
Want to meet a real-life scientist or engineer?

From 1st February – 12th February All About STEM can help your pupils meet a STEM professional for a presentation and Q&A session, streamed live into your classroom!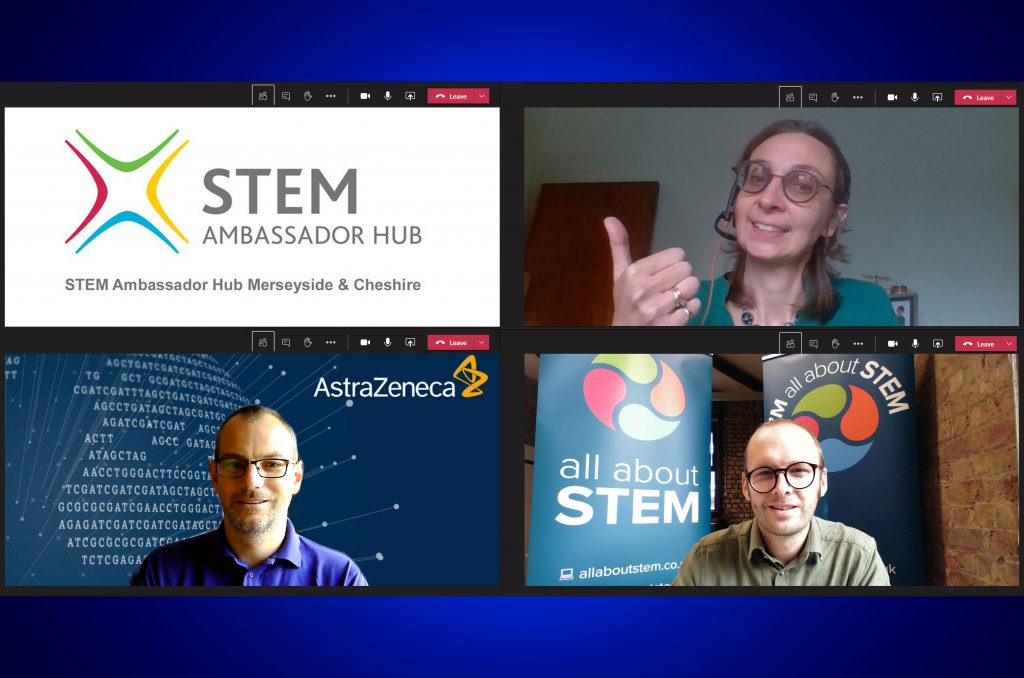 From electrochemists and mathematicians to aerospace engineers and clinical biologists, the STEM ambassador programme has a wealth of professionals who can help bring your STEM subjects and careers to life by talking about the exciting things they do.

Want to get involved?

All About STEM can do all the work for you, we just need to know a date and time between 1st February-12th February.

Slots will be allocated on a first come first serve basis and will be dependent on STEM ambassador availability, but we will do our best to make sure that we match your school personally with an ambassador.
To get involved email [email protected]

All About STEM works on lots of exciting STEM projects. As part of the STEM Learning family, we manage the STEM Ambassador Hub in Merseyside, Cheshire and Warrington, working closely with the regional Science Learning Partnerships in Merseyside and Warrington and Cheshire and Stockport. Follow STEM Ambassador Hub Merseyside & Cheshire on Twitter .
Follow All About STEM on Twitter here
Like All About STEM on Facebook
« Back To News