November 04th 2020
Unilever & All About STEM Bright Future Celebration & Awards 2020!
We are overjoyed to announce that our Unilever Bright Future 2020 winner is…
RANGE HIGH SCHOOL!
Congratulations to Team Range on a phenomenal planet-friendly project and a huge well done to Liverpool Life Sciences (2nd) and Bridgewater High School (3rd).
In November 2019, All About STEM facilitated a three-day event for regional schools to take part in the Unilever Bright Future Programme hosted by Unilever Port Sunlight. This year due to the impact of Covid-19 we could not host our annual Celebration and Assessment Day at Hulme Hall in March, although this did not deter our resilient teams from completing their projects. Therefore the week commencing the 19th of October 2020, entrants virtually presented their amazing projects to Unilever's judges via Zoom.
28 schools took part in the programme, enjoying interactive activities that introduced them to processing, packaging, the environment and more. Following their visit, students were given three months to design their own environmentally friendly/sustainable product. All entrants delivered sensational concepts and the competition was extremely difficult to judge.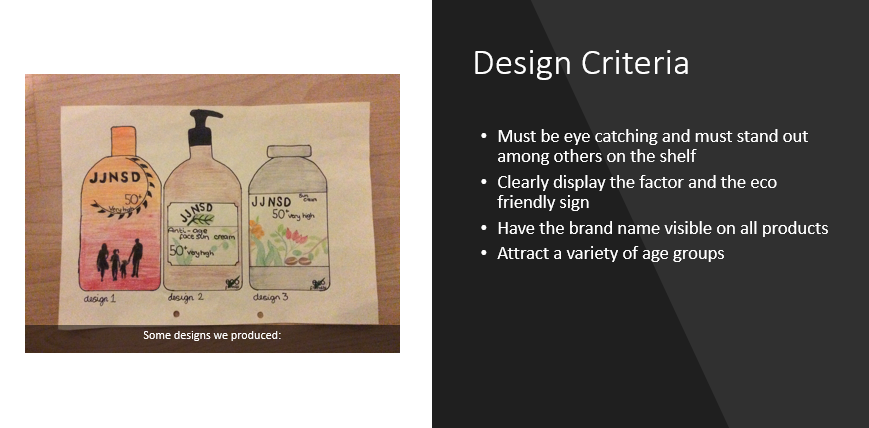 Range High School chose the 'affordable sun care challenge' and designed and developed a low-cost sun protection product for people who usually don't have access to it. Along with their product, they also designed a workable app!

Here's a Q & A on their Bright Future experience…
Take a look below at the ingenious innovations from our top three teams & the Unilever judges fantastic feedback!

Judges: Rob Dawson, Aerosol Format Manager & Harry Hudson, Formulation Scientist.
1st Place – Range High School: Affordable sun care challenge
Product: JJNSD
Judges comments: "I was really impressed with their presentation skills and amount of research that clearly went into designing their product. They had a fantastic idea for a supplementary app to go with their product and answered some extremely tough questioning particularly well. They really hit the brief of creating an affordable product, but made sure that this wasn't at the expense of sustainability. It was a really well put together Unilever product."
Team Range:
"This broadened my knowledge of working in STEM, how it's applied to adult jobs and how I could use it in later life (when I've left school) and how I can apply what I've learned. Thank you for letting me take part, it was a great experience and I will be using it on my CV."
2nd Place – Liverpool Life Sciences – End single-use packaging challenge
Product: Sugar Bubble Shampoo
Liverpool Life Sciences chose to design and develop a personal care product with a single 'pack for life', thereby reducing or eliminating packaging waste. They showcased their chemistry skills with shampoo that's ready to go in bubbles!
Judges comments: "A very strong idea which had sustainability and innovation at the heart of the product. The two students communicated the presentation really well, even when two of their teammates were not able to attend, which showed a real strength of character from the presenters. I particularly loved that they realised they could leave out a thickening agent from the formulation as the product had reached a sufficient viscosity without one – this showed great product awareness and desire to reduce costs wherever possible."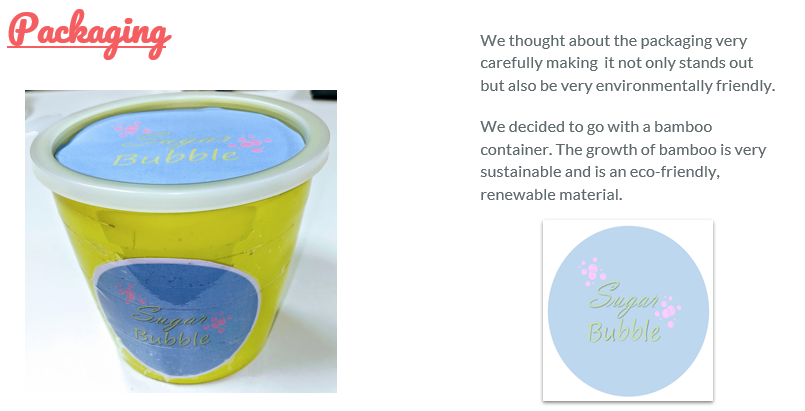 Team Liverpool Life Sciences:
"I'd recommend this competition to other skills as it provides students with opportunities and experiences they wouldn't usually have access to."

"This has definitely changed my view of working in STEM. It not only showed the business side of STEM but that STEM can be interesting and the aspects you don't see from the outside."

"I would like to take part in another activity because this one has provided me with great opportunities and skills I can use in later life."
"This has changed my view on STEM, a lot of people think STEM is boring but the more you get into it, you realise how fun it is! This shows how creative the younger generation is and what great ideas we have."
3rd Place – Bridgewater High: Affordable sun care challenge
Product: Sun Wipes
Bridgewater designed and developed sun-protection wipes that are sustainable and biodegradable.
Judges comments: "I loved the level of thought they had put into keeping the product sustainable, yet being pragmatic by including a small amount of recyclable plastic in the packaging to ensure product stability and cost-effectiveness – it showed a real level of maturity in their product design. I also think they handled the pressure of having the call drop out at the start of the presentation very well – it would have been very easy for the technical issues to be disheartening, but they did an excellent job of composing themselves and delivering a great presentation."
Team Bridgewater:
"I was going to work in the medical world but this has actually changed it, and I am liking and really enjoying working in STEM now."

"I'd definitely take part in a Unilever/All About STEM project again. It was really fun!"
We are astounded year on year by the quality of projects!
Congratulations once more to all of our entrants.
We can't wait to do it all again!
Watch: More Unilever Bright Future 2020 Q & A Videos
All About STEM: School Unilever Projects

All About STEM: STEM news, resources, activities & events!

Home & School Learning Resources & Activities:
All About STEM's Inspiration Station!
Science•Tech•Engineering•Art•Maths•Mind•Body
Follow All About STEM on Twitter here
Like All About STEM on Facebook
« Back To News