January 15th 2021
National Apprenticeship Week: Amazing Apprenticeships Resource Bundle!
Amazing Apprenticeships have a phenomenal resource bundle on offer for National Apprenticeship Week, including a brand-new digital Activity Pack, Subject Snapshot guides, a fun and interactive apprenticeship quiz, a virtual activities guide, an apprenticeship case study film and much more!
This is a 'must-have' for anyone looking to excite students about apprenticeships!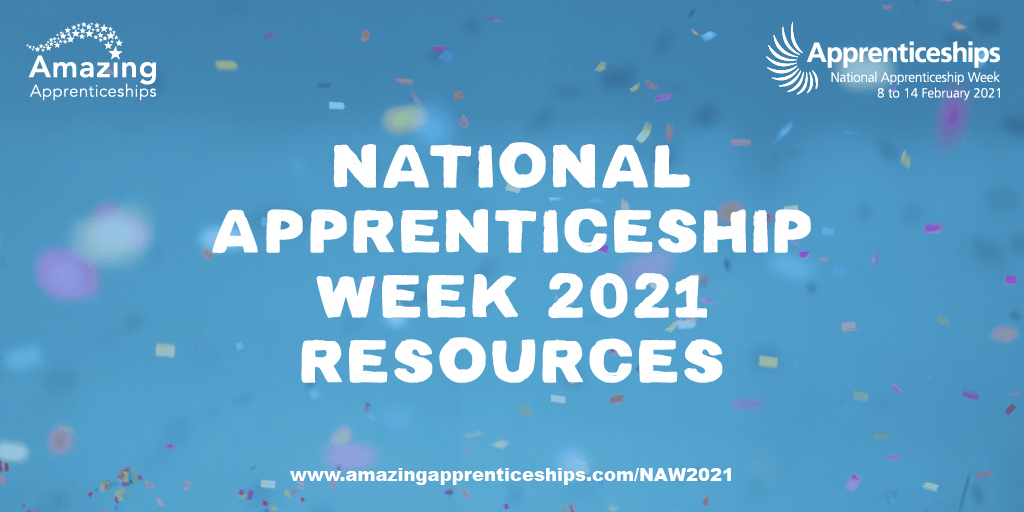 About National Apprenticeship Week
"Build the Future" is the theme for NAW2021, taking place between 8 and 14 February 2021, aiming to encourage everyone to consider how apprenticeships help individuals to build the skills and knowledge required for a rewarding career.  
The 14th annual week-long celebration of apprenticeships, taking place across England, will showcase the impact apprenticeships can have on communities, local businesses and regional economies and how they all benefit from the impact of apprenticeships.
To support National Apprenticeship Week 2021, individuals, employers, training providers and communities are being encouraged to get involved, to celebrate apprenticeships and how they: 

TRAIN apprentices, and future proof their workforce and careers through apprenticeships.
RETAIN apprentices, gaining the skills and knowledge needed by the business, and seeing apprentices thrive, whilst having an impact.
ACHIEVE a real return on investment from apprentices; realising the business benefits of apprenticeships, with apprentices progressing in their chosen careers.  
A toolkit is available now to support the apprenticeship community with planning their activity for National Apprenticeship Week 2021.
Apprenticeships: #NAW2021 #BuildTheFuture

All About STEM has been delivering the (ASK) Apprenticeship Support and Knowledge for Schools and Colleges project since March 2017. The project is commissioned by the National Apprenticeship Service to ensure that all young people are fully informed about the brilliant opportunities that apprenticeships offer.
Follow All About STEM on Twitter here
Careers: Follow All About Futures on Twitter here
North Region ASK
Amazing Apprenticeships
« Back To News