February 11th 2021
Inspiration Station: National Careers Week
We can't wait to celebrate, National Careers Week 2021 will take place from the 1st to the 6th of March. Here's everything you need to know & a full collection of our recommended resources!
National Careers Week (NCW) is a celebration of careers guidance and free resources in education across the UK. The aim is to provide a focus for careers guidance activity at an important stage in the academic calendar to help support young people thinking about careers or leaving education for the world of work.
Schools, colleges, individuals, employers, training providers and communities are being encouraged to get involved, acknowledge skills, ambitions and abilities and celebrate careers!
There are so many fantastic resources, take a look below.
NCW2021 have even provided a certificate for students taking part!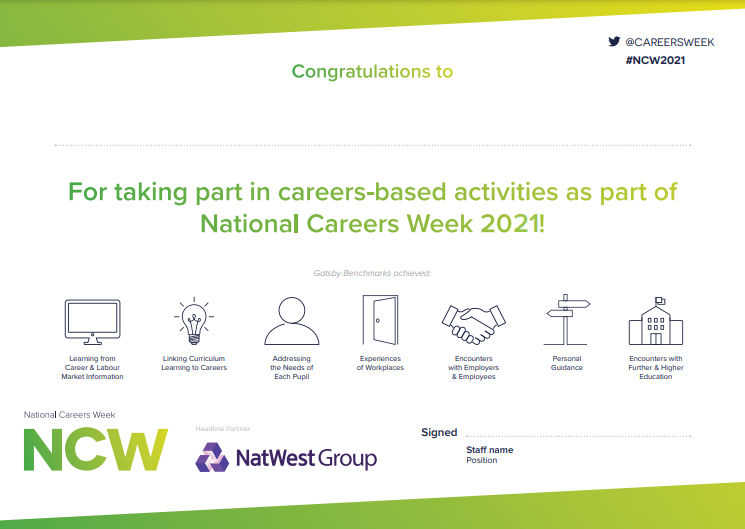 National Careers Week Resources: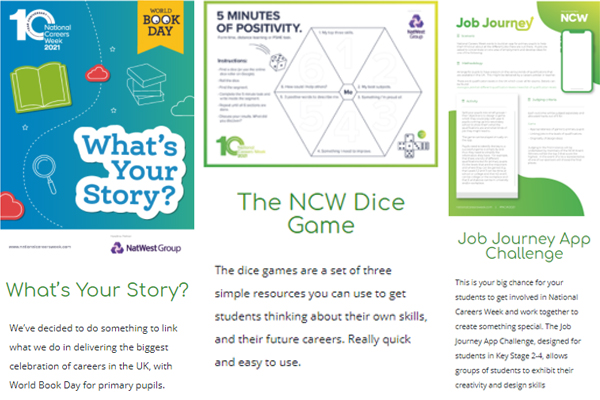 Your school, academy or college can offer careers advice and guidance to students with support from NCW via their free resources, information on current career opportunities and advice on activities.
There are so many activities on offer for all ages with games, apps and new primary resources too!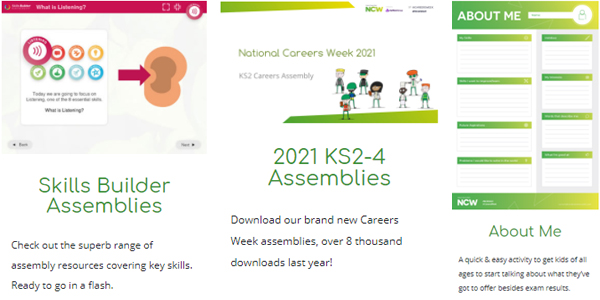 Why not host an NCW2021 assembly and follow it up with the 'About Me' worksheet. Get your students talking about what they have to offer besides exam results – a feel-good activity to show learners the transferable skills they already have!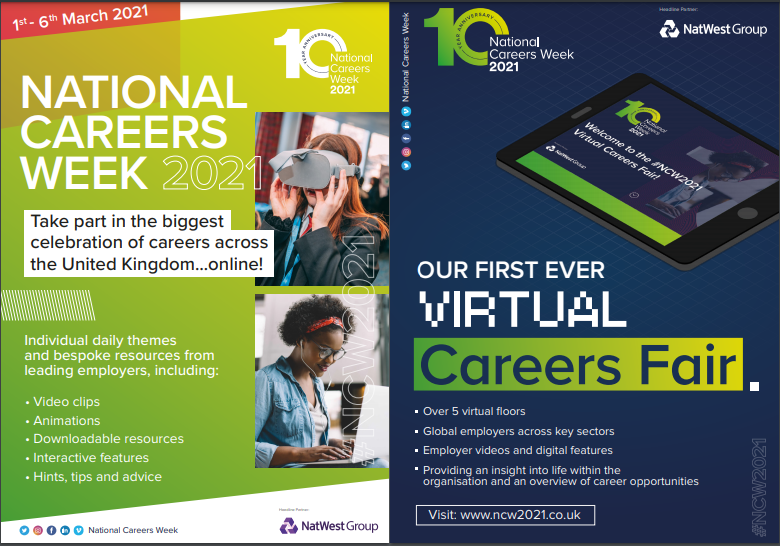 To mark 10 years of National Careers Week, NCW are hosting their first Virtual Careers Fair (it's HUGE!). With global employers involved, 5 virtual floors to visit, resources, interactive features and more, it's not to be missed!
If you would like to share your plans for National Careers Week on social media, you can use the NCW2021 Pledge template. This is a great way to shout about your involvement and inspire others to take part too.
NCW have a phenomenal resource library. packed with ideas, puzzles, competitions, posters, exercises & projects. They also offer comprehensive & interactive NCW guides – you can click a link on any page and jump to what you need!


Follow @CareersWeek for new resource releases!
National Careers Week: Parents Guide to Careers
NCWTV: Find out more about jobs you're interested in
Teachers: NCW2021 Posters, Planning & Evaluation Sheets
NCW2021 Home Learning
More NCW2021 Online Events & Resources: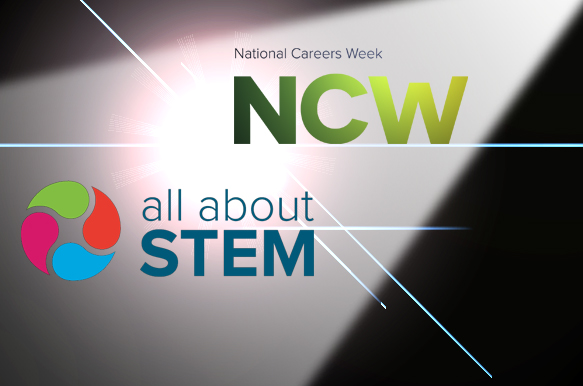 North West Teach-Meets: NCW2021 Online
These online sessions are part of All About STEM's 'Employer Spotlights' series, to mark National Careers Week 2021 to support teachers in finding out about local and regional employers.
National Careers Week Teach-Meet: Spotlight on Igoo (Technical & Creative E-Commerce Agency)
National Careers Week Teach-Meet: Spotlight On PROjEN (Engineering Design and Project Management)
National Careers Week Teach-Meet: Spotlight on the National Schools Observatory and LJMU's Astrophysics Research Institute
National Careers Week Teach-Meet: Spotlight on J J Smith Woodworking Machinery

National Careers Week Teach-Meet: Spotlight on United Utilities (Water and Waste Water Infrastructure and Services)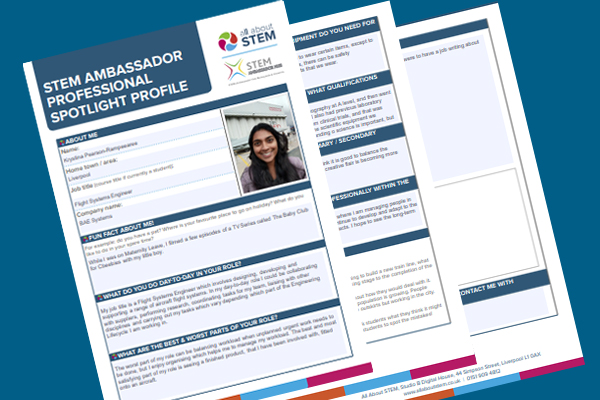 STEM Ambassador Spotlights
Teachers: Use our STEM Ambassador Spotlights as an activity. Learners can discover more about STEM experts, careers & take an ambassador challenge! Click here to take a look…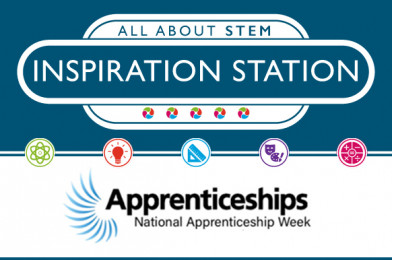 National Apprenticeship Week
Resources Collection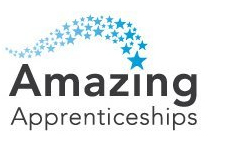 Amazing Apprenticeships
Digital ASK Project – Student Support
Find an Apprenticeship
Apprenticeship Sessions
Vacancy Snapshot
NEW 'Learn at Home' Resources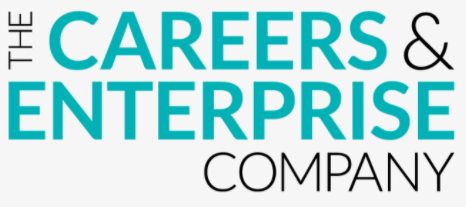 Careers & Enterprise Company
National Careers Week: Careers Champions
Liverpool City Region Careers Hub
Teacher Support & Parent Resources
Online 'Work It' Videos
Careers & Enterprise Company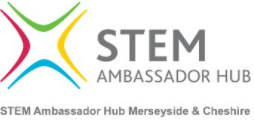 STEM Ambassador Spotlights
Inspirational career information & challenges from real experts
STEM Careers: STEM Ambassador Q&A Video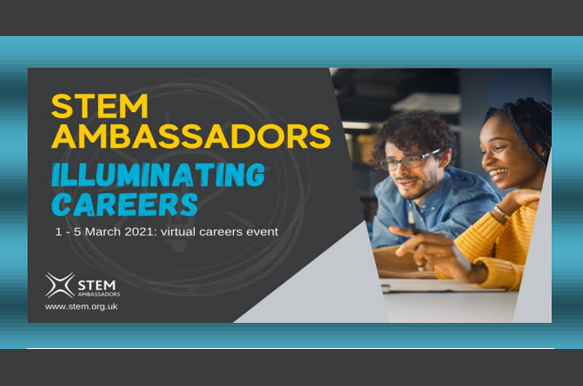 STEM Ambassadors
Illuminating Careers – Virtual Careers Fair
STEM ambassadors offer virtual activities in schools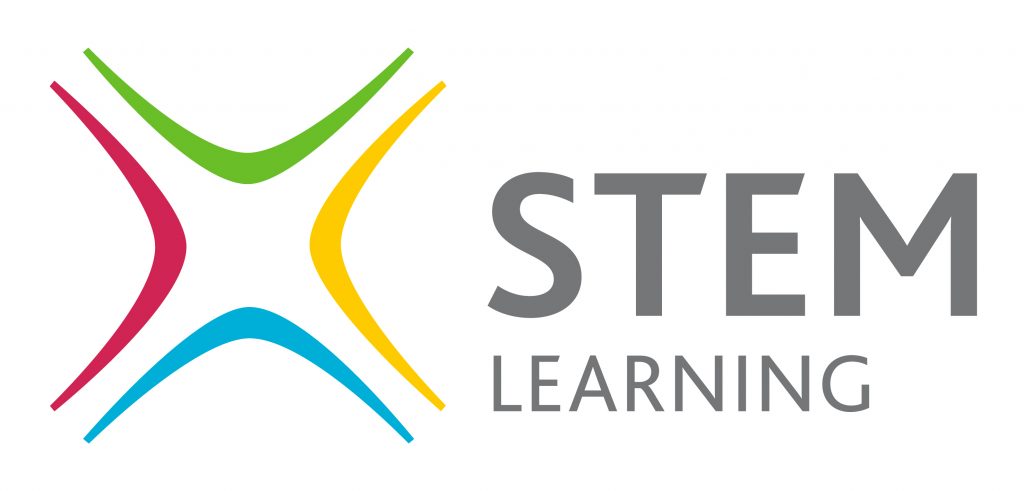 STEM Learning
Careers Resource Collections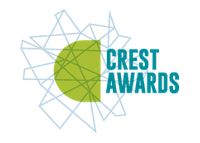 CREST Awards
Webinar – How CREST can bolster CVs & applications
CREST Awards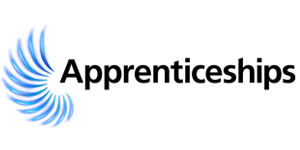 Apprenticeships
What you need to become an apprentice, what careers are available & which employers are offering them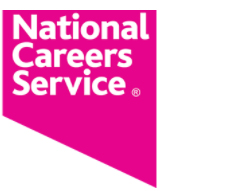 National Careers Service
Explore skills, careers & courses
How to get the job you want

Tomorrow's Engineers
Fantastic engineering resources for learners
Quiz: Meet the Future You!
Real jobs, real people
Discover Creative Careers – NCW2021
Lesson plans & teacher notes
Creative Career Finder
Scape
Lockdown- Virtual Work Experience
InvestIN
Summer online internships for learners ages 15-18
Paid scheme requiring school or parent registration (bursaries available)
Success at School
Careers Resources – action plan, parent e-book, worksheets & more
Not Going To Uni
Local career opportunities
WISE
My Skills My Life – Careers to suit your personality
I Could Careers
Learn about real careers, watch role model videos & take the jobs quiz
Future Morph
STEM Careers Information – Take the quiz!
Liverpool City Region – Be More: Be an Apprentice
Apprenticeship support, vacancies & information
UCAS
University & Careers Advice
My World of Work
What are my skills?

All About STEM has been delivering the (ASK) Apprenticeship Support and Knowledge for Schools and Colleges project since March 2017. The project is commissioned by the National Apprenticeship Service to ensure that all young people are fully informed about the brilliant opportunities that apprenticeships offer.
Follow All About STEM on Twitter here
Careers: Follow All About Futures on Twitter here
North Region ASK
Amazing Apprenticeships

Liverpool City Region Careers Hub
Careers & Enterprise Company
« Back To News