April 08th 2021
Virtual Event: Illuminating Careers with STEM Ambassadors
STEM Ambassadors can help provide encounters with employers and employees as outlined under Benchmark 5 by providing presentations, workshops and hands-on activities related to work, employment and the skills used in the workplace. But how do you find one?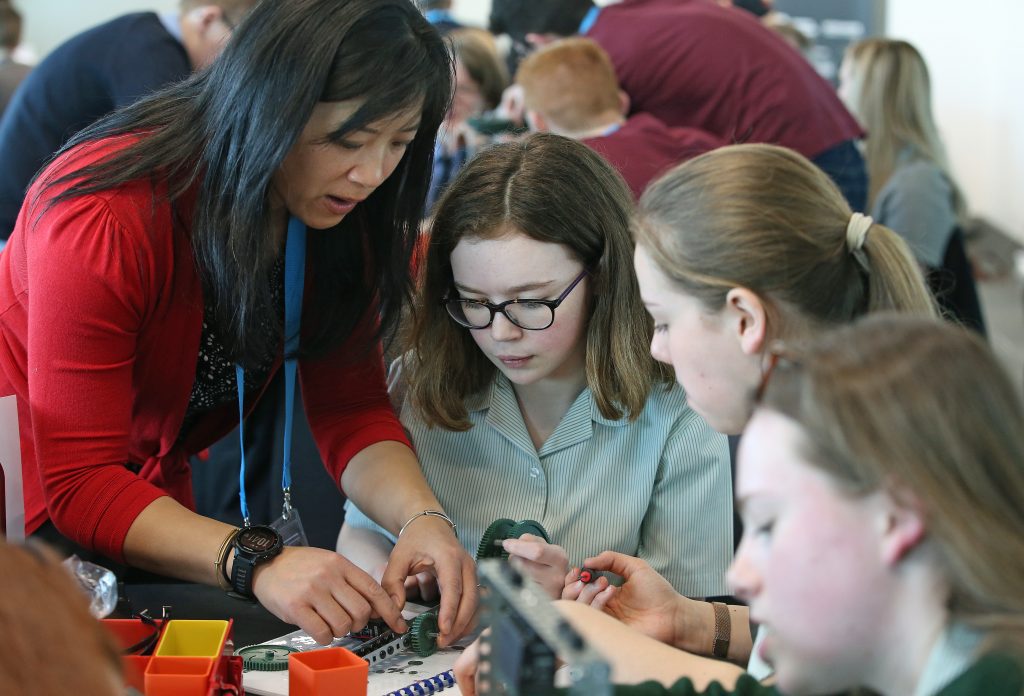 Come along to this session to find out what our STEM Ambassadors can do, how to request one and how to utilise them effectively to help contribute to your school's careers plan and to enhance curriculum learning.
Encounters with STEM ambassadors have been proven to increase engagement and understanding of STEM subjects as well as raise aspirations and knowledge of careers, so this opportunity is not to be missed!
Remote school support is available.
15th April 5.45pm – 6.30pm followed by a Teachers Lounge from 6.30pm
NEW: View all upcoming events!

All About STEM works on lots of exciting STEM projects. As part of the STEM Learning family, we manage the STEM Ambassador Hub in Merseyside, Cheshire and Warrington, working closely with the regional Science Learning Partnerships in Merseyside and Warrington and Cheshire and Stockport. Follow STEM Ambassador Hub Merseyside & Cheshire on Twitter .
Follow All About STEM on Twitter here
Like All About STEM on Facebook
« Back To News