May 07th 2021
Employers: Inspire Your Future Workforce!
Employers can inspire young people to gain STEM skills by hosting a Nuffield Research Placement.
Nuffield Research Placements give young people from disadvantaged backgrounds the opportunity to gain skills and confidence in science and research. They are provided by the Nuffield Foundation as part of its mission to improve social well-being and educational opportunity across the UK and an independent evaluation has shown them to increase access to university courses in STEM subjects.
There are so many benefits to hosting a placement (see below) but most importantly you could spark a student's interest in your field of work.

Who inspired you when you started out? You could be an amazing role model like them.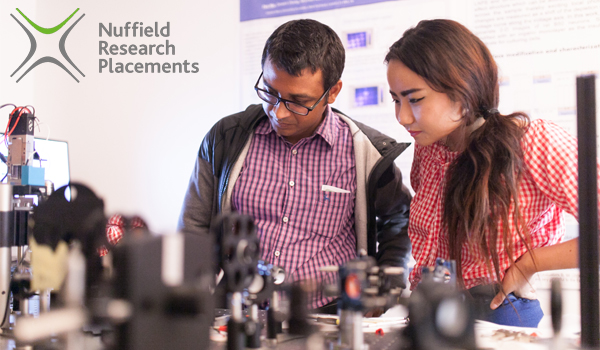 Benefits of hosting a student:

– Support young people and diversify your workforce

– Provide your staff with opportunities to apply and develop their coaching, mentoring and management skills

– Students are bright, capable and can complete a variety of tasks including data analysis, scoping and experimental design

– Fulfil your public engagement, widening participation and corporate and social responsibility goals

– Forge strong links with schools and colleges in your local area
Make a difference in the North West…

For further information or to get started today, contact our team via [email protected]

(Remote/Online Placements are an option)

All About STEM works on lots of exciting STEM projects. As part of the STEM Learning family, we manage the STEM Ambassador Hub in Merseyside, Cheshire and Warrington, working closely with the regional Science Learning Partnerships in Merseyside and Warrington and Cheshire and Stockport. Follow STEM Ambassador Hub Merseyside & Cheshire on Twitter .
Follow All About STEM on Twitter here
Like All About STEM on Facebook
« Back To News