May 07th 2021
Primary Projects for the Great Science Share!
The Great Science Share for Schools is the award-winning campaign that invites 5-14 year olds to share their own scientific questions and investigations, to raise the profile of science in schools and communities, and inspire young people into science and engineering.

6 weeks of activities and lessons to stimulate children to ask, investigate and share what they're curious about.

On the 18th May, during the Explore the Outdoors themed week, All About STEM will be hosting a session exploring CREST Awards, STEM Ambassadors and other resources linked to the Great Science Share. Discover activities you can do both in the classroom and outside!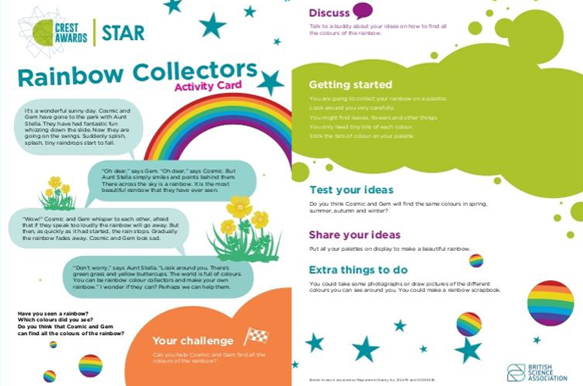 Aimed at primary school teachers, our session will run via Zoom on the 18th May from 4pm.

As North West Regional CREST Support Organisation, All About STEM promote CREST Awards across the region and point schools & clubs to the support they need to run this amazing scheme. CREST Awards encourage students to work like scientists, researchers, engineers and designers to investigate and explore their own project ideas.
Follow All About STEM on Twitter here
Like All About STEM on Facebook
Follow CREST North West on Twitter
Follow CREST Awards on Twitter
« Back To News