July 15th 2021
STEM Learning: Download the STEM Teacher or STEM Ambassador App!
STEM Learning's latest apps allow teachers and STEM ambassadors to communicate and plan fantastic activities. Bring the power of STEM Ambassadors to your classroom – there are so many amazing experts and role models to inspire your learners!
STEM Learning: Teacher App
Teachers can use this app to manage all your STEM Ambassador engagement, including adding activity requests, communicating with STEM Ambassadors, accepting expressions of interest, browsing offers and providing feedback – all on the go.

See how easy it is for you to bring STEM subjects to life, free of charge, with STEM Ambassadors – download the app today!
Download via the App Store or Google Play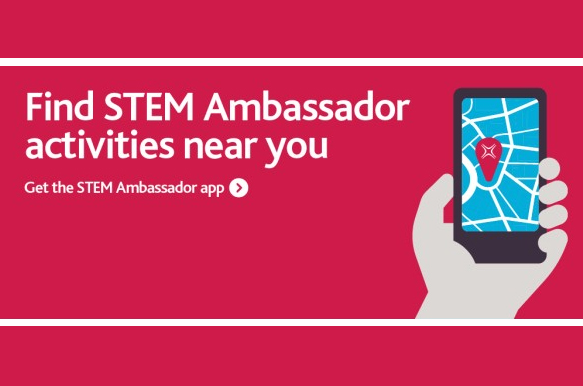 STEM Ambassador App
This app gives STEM Ambassadors easy access to their online account to manage their volunteering wherever they are.
Search for STEM volunteering opportunities near your current location.
Find local education activities quickly with the map feature
Sign up easily using the 'Express interest' button
Plan your activity by chatting to the activity owner with the app messaging service
Notifications and the 'add to Calendar' function allows you to keep track of your activities
Review and give feedback on any activity you take part in
Manage your Ambassador activities from your phone.
Download on Google Play or Apple.
About STEM Ambassadors
STEM Ambassadors are a group of over 30,000 brilliant and inspiring volunteers who give their time and support to promote STEM subjects to young people in a wide range of original, creative, practical and engaging ways. They run practical workshops with young people, attend careers events, and help develop teachers' understanding of their subject and its applications in industry.
Ambassadors are an invaluable and free resource for teachers, helping to deliver the STEM curriculum and raise awareness of potential careers by revealing how essential STEM is throughout the world.
Find out more here.

All About STEM works on lots of exciting STEM projects. As part of the STEM Learning family, we manage the STEM Ambassador Hub in Merseyside, Cheshire and Warrington, working closely with the regional Science Learning Partnerships in Merseyside and Warrington and Cheshire and Stockport. Follow STEM Ambassador Hub Merseyside & Cheshire on Twitter .
Follow All About STEM on Twitter here
Like All About STEM on Facebook
« Back To News