September 13th 2021
Recycle Week 2021: Activities & Resources!
Now in its 18th year, Recycle Week is a celebration of recycling, organised by WRAP via Recycle Now. The aim of the week is to encourage the public to recycle more, by demonstrating the benefits of recycling items from all around the home.
This year, the theme focuses on climate change, under the banner 'Step It Up this Recycle Week'.
"We know environmental concerns are still on the increase, so we need to do more. We need to do it now. And we need to act together." – WRAP

– WRAP Information & Resources
There are many ways to get involved with the campaign, including:
Online Resources
Recycling with BBC Bitesize
Zenergi: Climate Crisis Game
Twinkl: FREE School Eco Posters
Twinkl: Recycling Sorting Game
BBC Teach: Recycle Week – School Assembly Ideas
Every Can Counts App: Game
Are you looking for more recycling activities & resources for your class, STEM club or community group? Read on…

All About STEM
Visit our Recycling board on Pinterest!

We've gathered together hundreds of projects, ideas and activities along with lesson plans, posters & classroom ideas.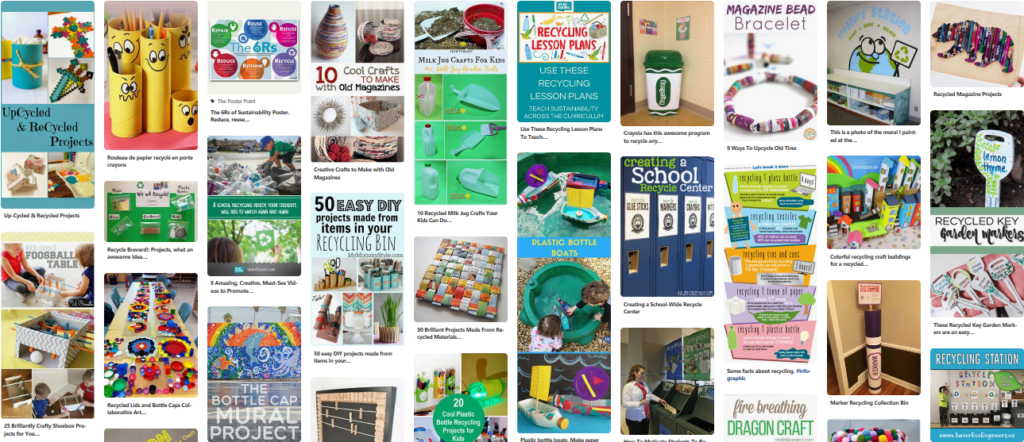 All of our boards are categorised by projects, events & seasons.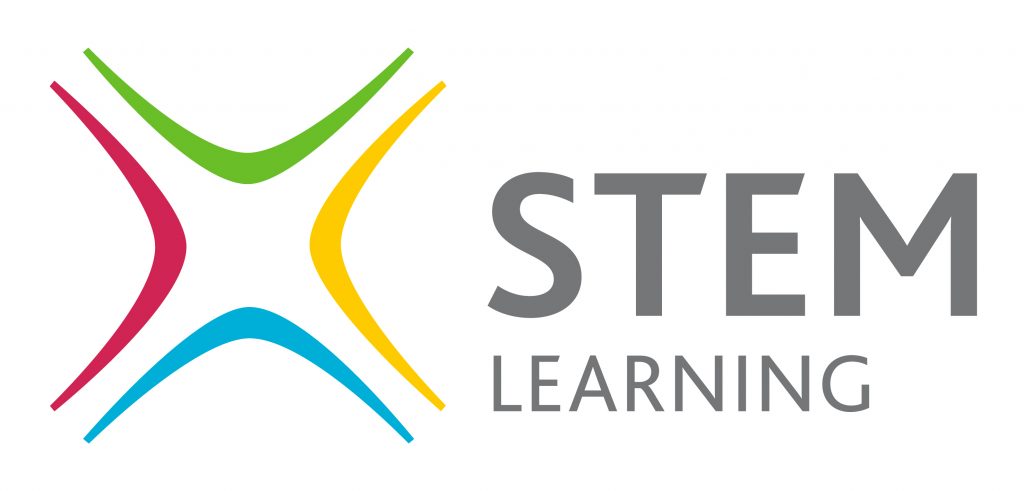 STEM Learning
STEM Learning offer STEM CPD, support, information, ideas, an enormous library of resources and so much more.
STEM Learning Special:
Together We Recycle (Activities)
Recycling
This Concept Cartoon on recycling was produced by Millgate House Education and Practical Action.
Nuffield Working with Science
This unit helps to make students aware of the inevitable need to recycle materials.
Recycling Plastics
This film, from Twig World, looks at the differences between thermosetting, thermosoftening and partially biodegradable plastics, and how they can be recycled.
STEM Club: Forces & Recycling
Aimed at older primary level, these resources help to put curriculum science in a real-life context and provide many opportunities for working scientifically. They link to work on forces aiming to extend understanding to the application of forces used in sorting and recycling materials.
Recycling on the International Space Station
This clip, from NASA, joins engineers at NASA and astronauts onboard the International Space Station to learn about the importance of recycling. Find out how NASA is solving the challenge of giving astronauts water to use without wasting any with the new Water Recovery System.
More Climate Change resources
More recycling resources from STEM Learning…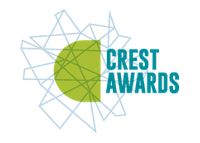 CREST Awards
CREST is a STEM enrichment programme for young people that inspires, enables and rewards open-ended project work. CREST has a phenomenal library of FREE resources for all ages along with accredited resources from partnering organisations.
CREST offers a vast array of environmental projects for both primary & secondary students.
CREST Superstar (Age 7-11)
A Special New Tree (Green Spaces)
Recycle Re-use
Tree Trouble
CREST Bronze Award (Age 11+)
Waste Free Lunch
CREST Discovery Award – Sustainable Solutions
Practical Action
Practical Action has a range of Global Project Ideas & environmental activities. Global Project Ideas provide an excellent starting point for pupils wanting to do a project based on Global issues, these can be completed as part of the CREST Awards Scheme.

All About STEM: STEM news, resources, activities & events!

Home & School Learning Resources & Activities:
All About STEM's Inspiration Station!
Science•Tech•Engineering•Art•Maths•Mind•Body
Follow All About STEM on Twitter here
Like All About STEM on Facebook
« Back To News