April 01st 2022
Video: The first 100 days of an apprentice
Amazing Apprenticeships is a leading organisation in the education sector, working with schools, colleges and employers, tackling misconceptions and promoting the benefits of apprenticeships and technical education.
The first 100 days of an apprenticeship is a really important time for young people, who will be finding their feet and learning the ropes!
Amazing Apprenticeships has created a new film featuring a wide variety of apprentices, many of whom appeared in their apprentice stories series. The film follows their first 100 days and the advice and insight they would give to others.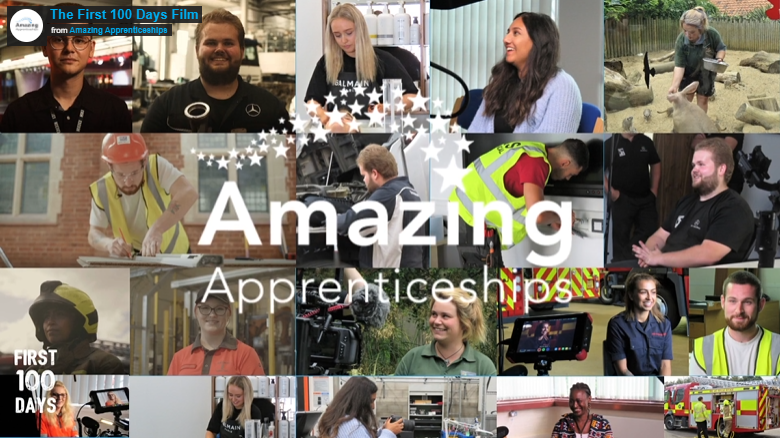 ASK About Apprenticeships: 2021/2022 School Support
ASK About Apprenticeships: School Support – Fantastic Feedback!

All About STEM has been delivering the (ASK) Apprenticeship Support and Knowledge for Schools and Colleges project since March 2017. The project is commissioned by the National Apprenticeship Service to ensure that all young people are fully informed about the brilliant opportunities that apprenticeships offer.
Follow All About STEM on Twitter here
Careers: Follow All About Futures on Twitter here
North Region ASK
Amazing Apprenticeships
« Back To News