August 02nd 2022
NASA: Build Your Own James Webb Space Telescope!
Courtesy of NASA, Jenny Chan (Origami Tree) and Nina Heimpel (Swales Aerospace), you can now build your own version of the James Webb Space Telescope and even modify it!

Webb.nasa.gov are offering two paper telescope models that can be printed out and built at home or school. One is an 'easy to build' version for younger children and the second is more complex.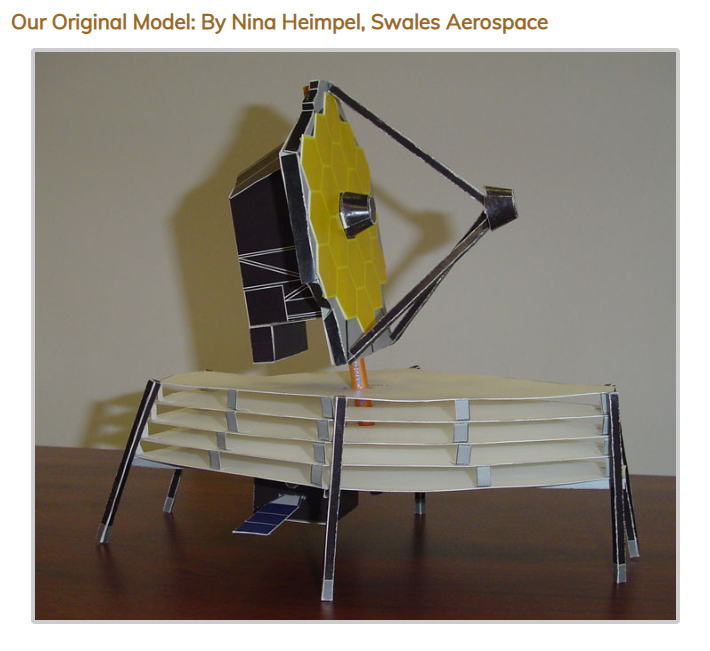 Download yours today and learn about the function and purpose of each part as you go. You can also take a look at all of the latest images from the telescope on the website too.
If you build a model, take a quick snap. NASA is requesting photos for their website.
How exciting!

All About STEM is making it happen across the North West. We work on lots of different projects to bring exciting Science, Technology, Engineering and Mathematics to schools across the region, linking them with business and industry expert volunteers inspiring the next generation of STEM specialists.

STEM News. Resources, Ideas & Events
Home & School Learning Resources & Activities:
All About STEM's Inspiration Station!
Follow All About STEM on Twitter here
Like All About STEM on Facebook
« Back To News