Shaping Futures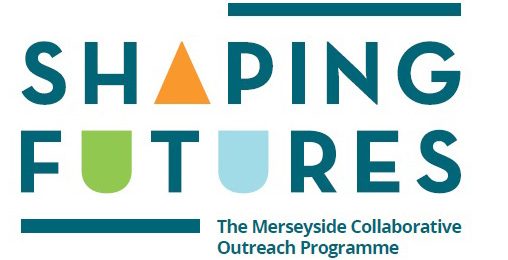 All About STEM have partnered with Shaping Futures for many years collaborating on educational outreach. events and activities.
Shaping Futures is part of the Uni Connect Programme and provides all secondary schools and colleges across the Liverpool City Region with comprehensive, impartial information and support on all matters relating to Higher Education in one easily accessible place.
They also offer live online advice (Year 13) and a wealth of resources for parents, teachers and learners (Year 9 – 13).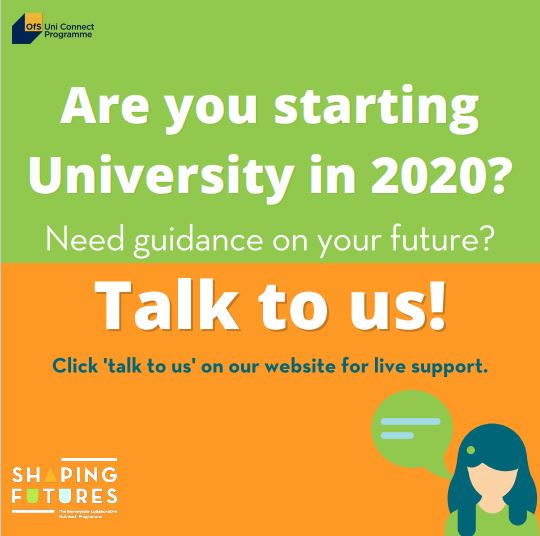 'Talk to Us' – Shaping Futures
With the continued uncertainty surrounding the new academic year, Shaping Futures recognise that Year 13's, who are making important decisions about their future during this time, will need clear and up-to-date information and support as the situation continues to develop.
To this end, Shaping Futures are offering free, practical and impartial information, advice and guidance to all Y13 students. Their team is standing by to answer any questions learners may have relating to HE, particularly if they have applied or are contemplating applying for 2020 entry.
Students can visit the Shaping Futures website and chat live with the team now.
For additional support, there are bookable 1-1 phone guidance consultations available with a fully-trained Higher Education Progression Advisors from Monday 6th July.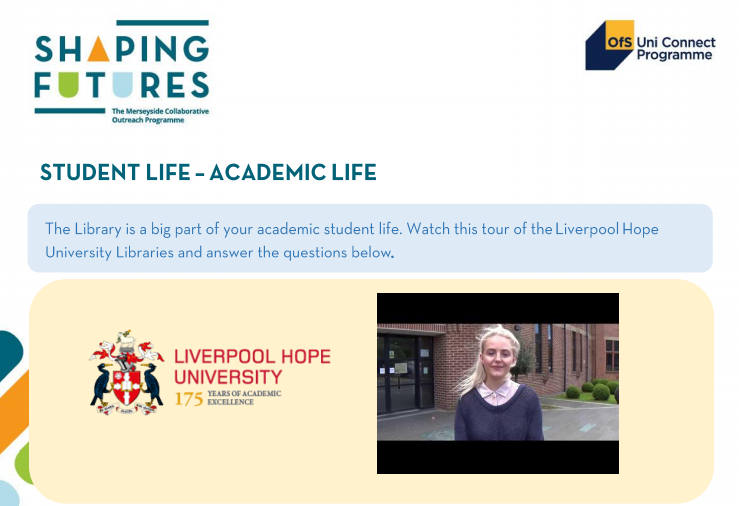 Resources – Careers, College & University
All resources below are free to download.
Learners can choose resources of interest or work through them as part of Shaping Futures new 8 Week Programme!
You can talk to Shaping Futures LIVE here!
A series of workbooks to support students with stress management, resilience, mental wellbeing and looking after your physical health.

Student Finance

Including resources such as, Teacher and Parent Guides, Student Guide to Student Finance, videos from Student Finance England and a Budgeting Skills workbook.

Study Skills

Including resources on revision techniques, effective note taking, online learning tips, critical reading and much more, to support students in building the study skills needed for GCSE study and beyond.

Student Life

Resources covering all aspects of student life and the university experience, including accommodation, societies, academic life, study abroad and work experience placements.

Half Term Fun!

Musical merriment, creative curiosities, family & friends fun, community concepts, culinary creations & more!

Making Transitions

Resources for students transitioning into GCSE, post-16 study (Sixth Form or College) and university, including a Pathways Planner and Freshers Advice.

Careers

A wealth of resources designed to support career resources for students at all stages, including research workbooks, skills audit tools and fact sheets on Labour Market Information and Growth Sector.

Making Applications

Including resources on CVs, cover letters, apprenticeship applications and UCAS applications, including Personal Statements.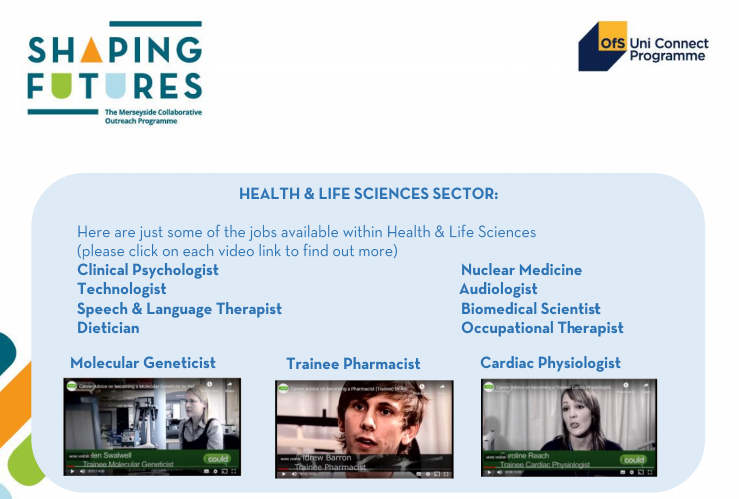 Further support:
Learner Hub

Essential resources for learners on Higher Education and HE opportunities.

Parent/Carer Hub

These resources are designed to provide helpful information to parents within the Liverpool City region in regards to Higher Education opportunities and choices that are available to young people. 

Teacher/Adviser Hub

Helpful information for teachers/advisers in regards to Higher Education opportunities and choices that are available to students.

News Hub

The latest updates from Shaping Futures.

Uni Taster Days

Sign-up for a University taster or study skills session.
Shaping Futures on Twitter
Shaping Futures on Facebook
Shaping Futures on Instagram