June 05th 2014
An Electrifying FREE course!
Educator, engineering whizz and Friend of MerseySTEM Leah Ridgway is currently offering a FREE online course on what electrical and electronic engineering really is… AKA 'Electrify!'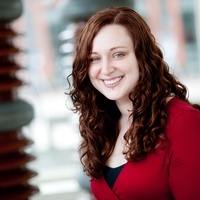 The course is open to anyone aged 16 and over and covers six different areas of electrical and electronic engineering. No hard hats and spanners, it's all about how engineers think to solve problems… ever wondered how things move using electricity, how your laptop works? On this course you'll find the answers.
Leah is passionate about sharing her love of engineering with everyone and her courses are interesting and fun! Take a look at the course trailer here and see.
Click here to sign up… I'm hopping on this one myself!
« Back To News