October 16th 2014
GETRAG FORD Robotics Challenge 2014
It was the final day of our Robotics Challenge yesterday and as always our teams were ready for war. Each school group created their own brilliant battling bot and the competition was one of our closest yet!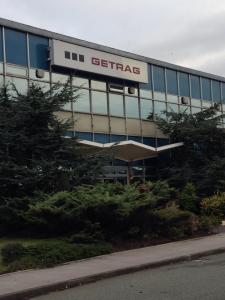 Our host venue for this session was GETRAG FORD in Speke. The space was perfect for the build and battle arenas.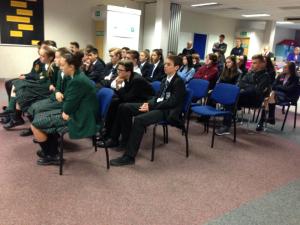 GETRAG FORD Human Resources Manager Alan Seeley gave a truly inspirational speech… it speaks volumes when the children are so engaged and request 'selfies' with our guests later. Amazing – thank you Alan.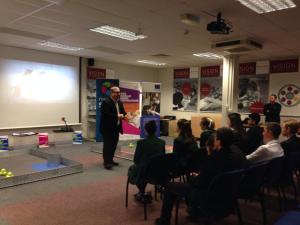 On to the build! As you can see the MerseySTEM team enjoy working with the Vex Robot Kits as much as the school groups (Hi Tim!).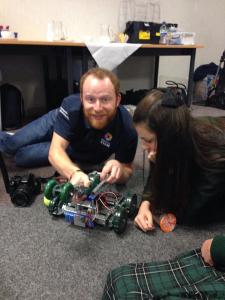 Clash after clash ensued. There were grated gears, wasted wheels and mangled motors… in the end, the final came down to Deyes and Rainhill.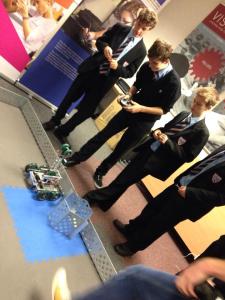 RAINHILL! Congratulations to Rainhill who took the title… it was a close call, no doubt Deyes will be looking for a re-match next time around.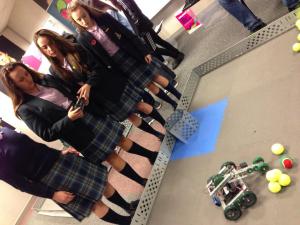 Every participant left the competition with a gift from GETRAG FORD. Thank you! 
Would you like to take part in a Robot War or are you a business or organisation who would like to sponsor one of our days? Contact us and get involved!
Click to check out our future events…
Follow MerseySTEM on Twitter here
Follow The Big Bang North West on Twitter here
Like MerseySTEM on Facebook
« Back To News