December 08th 2015
Astronaut Tim Peake – 7 Day Countdown: Principia Mission Activities
The excitement is building ahead of Tim Peake's launch on December 15th to the International Space Station (ISS). The Principia Mission website has numerous activities for schools so students can feel a part of it!
Tim Peake is the first British ESA (European Space Agency) astronaut to go to the ISS and his Principia mission represents a fantastic opportunity to inspire a generation of young people in STEM.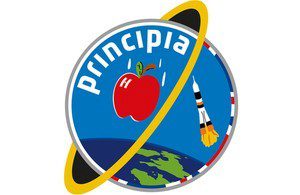 The dedicated Principia Mission website has a comprehensive listing of 20+ educational initiatives capitalising on the mission, highlights include:
Primary:
·         Principia Mission Space Diary – a resource for primary schools that allows children to make their own book over six months, as they follow Tim Peake's mission to the ISS.
·         The Great British Space Dinner – resource developed by the British Nutrition Foundation and supported by Heston Blumenthal, challenges students to design a menu suitable for astronauts to eat in space.
Secondary:
·         EO Detective – teaching materials that bring 50 years of astronaut photographs and satellite images of the Earth into the classroom to discover how Earth Observation Scientists investigate our changing world.
·         Into Film: Into Space – free activities for 5-19 year-olds around the themes of space and exploration, including a film competition that will see 6 lucky participants having their films watched in space by Tim.
Launch Day Events:
Special launch events are being held in the national capitals of the UK on launch day (December 15th). These will take place at London's Science Museum, Techniquest in Cardiff, The National Museum of Scotland in Edinburgh and at W5 in Northern Ireland. There are also launch events at 16 Association for Science and Discovery Centres (ASDC) around the UK, which could be good candidates for school trips.
TV Coverage of Tim's Mission: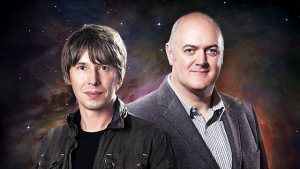 Teachers may wish to change lesson plans to fit around the schedule for launch day and notify their students of related TV programmes, including:
·         15th December – 10:30 – 11:30 – BBC One –  Blast Off Live: A Stargazing Special – Brian Cox and Dara O Briain with a launch show from the Science Museum in London with special guest Chris Hadfield. (Launch time scheduled at 11:05)
·         15th December – Time TBC – BBC Two – Stargazing Live Special: Tim Peake Docking – Dara and Brian with another special broadcast covering the docking of the Soyuz capsule with the ISS
·         December – Date & Time TBC – BBC Two – Horizon Tim Peake Special – A behind-the-scenes look at Tim's training for his six-month mission using Tim's own video diary and interviews with his family.
·         December – Date & Time TBC – BBC Four – The Royal Institution Christmas Lectures: How to Survive In Space – Dr Kevin Fong and other astronaut guests tackle the unique challenge of protecting fragile human life against the hazards of space
A new series of Stargazing Live will also be broadcast in January with Tim's mission as the main focus.
We hope you'll join us in celebrating this amazing moment in UK history, there's so much your class or STEM Club can get involved with! Tag us @MerseySTEM on Twitter with photos of your activities, we can't wait to see them.
Follow MerseySTEM on Twitter here
Follow The Big Bang North West on Twitter here
Like MerseySTEM on Facebook
« Back To News