December 02nd 2015
FREE micro:bit! Have you registered for your students?
Make sure your students get their FREE micro:bit, register now!
STEMNET is proud to be partnering with the BBC to raise awareness of the micro:bit with schools right across the whole of the UK.
The BBC micro:bit is a codeable device that will do whatever the children who get one programme it to do.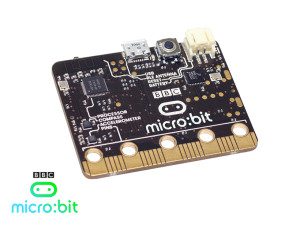 Every child in the UK starting their first year of secondary school (or equivalent) this autumn will be given one for free. The micro:bit aims to introduce a generation of children to digital technology and coding in particular.
STEMNET is supporting this exciting programme in two main ways. STEMNET's national network of local STEM partner organisations have links with almost every UK secondary school and work to provide them with impartial advice and guidance about STEM enrichment and enhancement, such as the micro:bit.
STEMNET will also facilitate support from STEM Ambassadors from business and industry to help bring the micro:bit to life in school sessions and inspire young people about careers in digital industries.
Teachers can register to get micro:bits for 2015 Year 7 classes here…
Click if you would like further information…
Is your school is in Cheshire or Merseyside?
Contact MerseySTEM if you would like support with the micro:bit here…

Follow MerseySTEM on Twitter here
Follow The Big Bang North West on Twitter here
Like MerseySTEM on Facebook
« Back To News