December 11th 2015
All About STEM Robotics Challenge Champions: Hillside High School!
The All About STEM Robotics Challenge Grand Final will go down in history as one of All About STEM's greatest events – educational, exciting and most importantly fun! After eight gruelling heats, pulverized processors, mangled motors and a nerve-wracking final battle, Hillside High School were crowned 2015 Champions!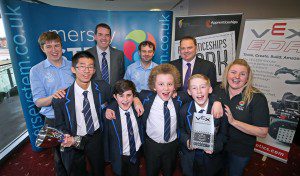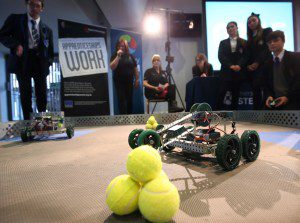 Heats took place in Liverpool, Knowsley, Wirral, Sefton, Halton and St Helens and were sponsored individually by Urenco Group, AstraZeneca, Cogent, NGF Europe, Jaguar Land Rover, Getrag Ford, Liverpool City Region Apprenticeships Hub and Sigmatex.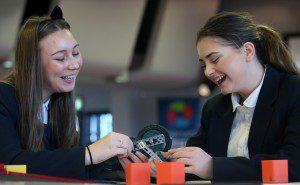 Each challenge saw teams of students from local schools take part in a full-day event, building their robots in the morning and pitting them against each other in the afternoon in a series of matches. The winning teams progressed to the Liverpool City Region Grand Final where they competed against schools from across the region. All students were supported by All About STEM, local professionals and STEM Ambassadors throughout and each event was covered LIVE on social media.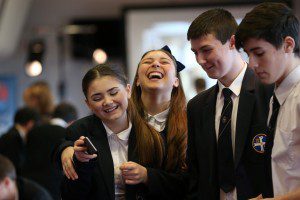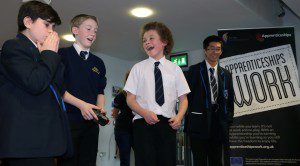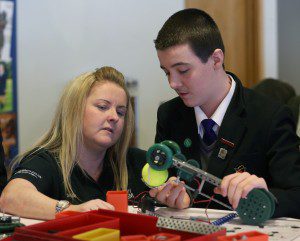 All About STEM Managing Director Michelle Dow said, "I love our Robot Challenges, they give us the opportunity to change perceptions, challenge stereotypes, promote teamwork and provide careers advice to students using real role-models from our city. Robot Wars are nothing new, but whatever you say – robots are cool! The final has just been amazing, we were literally on the edge of our seats! A huge thank you to our partners and sponsors for helping us make this happen along with Team All About STEM and our schools – the students are always so excited and it's fantastic to see them so passionate about engineering. Congratulations to Hillside High School, we can't wait to see you again with your robots at Big Bang North West (remember remember the 5th July!)".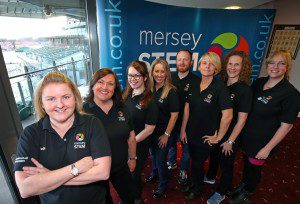 The All About STEM Robotics Challenges enable students to understand a variety of design, science and engineering principles and develop leadership and problem solving skills. The events aim to inspire and excite students' interest in robotics & to demonstrate the practical application of mathematics and engineering… they also have a lot of fun!
Want to see more? Click through our Photo Gallery…
Simon Reid, Sector Manager for Advanced Manufacturing, Liverpool City Region Local Enterprise Partnership (LEP) said: "As the City Region's economy continues to improve, more companies are facing a shortage of skilled workers, especially in Advanced Manufacturing."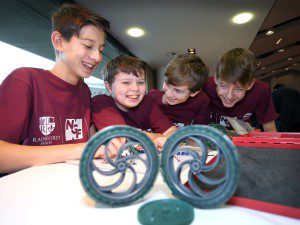 "Now more than ever our future depends on a workforce with the necessary talents and training for the jobs of today and tomorrow, and the best way to ensure a steady supply of workers is through education.  That is why initiatives such as the Robotics Challenge are so important; they provide an opportunity for our young people to really engage with the possibility of working in this sector and hopefully encourage them that Advanced Manufacturing is an exciting and rewarding career."
An amazing day was had by all, we can't wait to see our competitors back for The Big Bang North West 2016!

Images © AllAboutSTEM courtesy of Gareth Jones
---
Event Review 10/12/2015
"I just wanted to thank you and your team once again for organising the Robotics event today.  It was wonderful to see so many young people fully engaged in what they were doing.  The venue was excellent as was the enthusiasm and support demonstrated by the All About STEM staff and helpers. I would also like to pass my thanks on to your sponsors.  We will put the Vex Robot kit that we won today to good use. Hope to see you all at the Big Bang, if not before."
Deborah Hunt, All Saints High School.
« Back To News