January 22nd 2016
FACT Liverpool: Upcoming Activities!
FACT Liverpool have some STEM-sational activities coming up, take a look…
Free Tour!
For a limited time, FACT are offering a tour of their new exhibition Follow, which includes a workshop in their green screen room. The exhibition explores the themes of online identity, and how the digital world and the media are shaping our identity.
iPad Filmmaking for the Classroom
27 January / 4:30pm – 7pm / Primary
28 Jan / 4:30pm – 7pm / Secondary
FACT is hosting iPad filmmaking workshops to help you gain confidence with this technology, and learn about its potential in the classroom. Participants will develop the resources they need to make links with the curriculum, and take this knowledge back to school for their students.
Follow
Until 21 February / Tue – Sun, 11am – 6pm / FREE

In a world where we use Instagram likes and YouTube views to assess who and what is important, FACT's current exhibition, Follow, explores the themes of identity and micro-celebrity in the context of a life lived online. How do we act when everybody is watching?
Bring Your Students to FACT!
As part of Follow, FACT have developed a green screen production space within FACTLab where visitors can generate and share their own video content.
They offer tours of the exhibition free of charge, which includes a workshop in our green screen space.
If you are interested in any of the activities above, please contact [email protected]
There's so much more, get involved at FACT!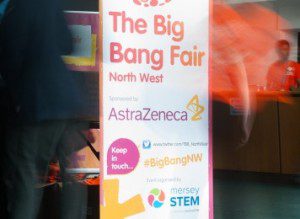 THE BIG BANG NORTH WEST 2016 IS COMING:
Don't let your school miss out!
Click here to book…
Follow MerseySTEM on Twitter here
Follow The Big Bang North West on Twitter here
Like MerseySTEM on Facebook
« Back To News