May 15th 2016
MerseySTEM Chemistry at Work Event: "STEM in the REAL WORLD!"
On the 10th of May 2016 MerseySTEM hosted Chemistry at Work at Daresbury Laboratory in partnership with The Royal Society of Chemistry. Part of an ongoing series, the event was a roaring success as young people from schools across the region experienced how it feels to be a real scientist!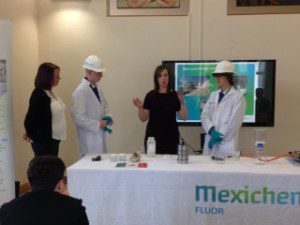 'Chemistry at Work' is a full day event consisting of sessions & workshops, run by local employers & organisations, where students are able to see how the chemistry studied at school is put into use in the 'real' world. There is a mix of hands-on activities, challenges & inspiring talks throughout the day.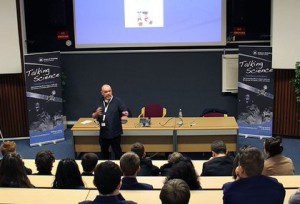 Alan Brown from The Science and Technologies Facilities Council opened the event with an inspirational talk 'You'll Never be a Brain Surgeon!'. Alan discussed his journey, from struggling at school to being a published research scientist… inspirational!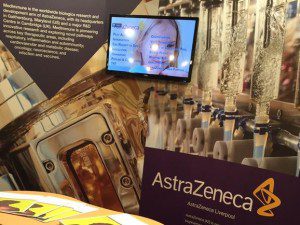 AstraZeneca hosted a workshop about the production of their nasal flu vaccine. There was a chance to take part in experiments, pipetting and review chemical quality control.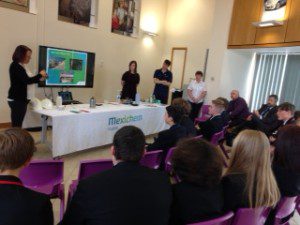 Mexichem Fluor demonstrated the process of extracting fluorspar from rocks in Mexico. They discussed the use of hydrofluoric acid to make other products and attendees were suited up and introduced to safety protocols – hydrofluoric acid is very dangerous!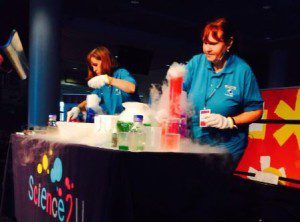 Science 2 u offered hands-on workshops on chemistry and chromatography. Chromatography can be used to separate mixtures of coloured compounds including inks, dyes and colouring agents in food. During their interactive chemistry session, visitors had the opportunity to make their own bath bombs to take home!
More Chemistry at Work events are coming soon…
School STEM Fairs, Events, Activity Days, WE CAN HELP!


CLICK TO BOOK YOUR SCHOOL GROUP…
YOU DON'T WANT YOUR SCHOOL TO MISS THIS!
National Science + Engineering Competition entrants will need to book a morning slot as you will need to attend the whole day. Closing date for projects is Friday the 27th of May.
« Back To News