June 23rd 2016
The Big Bang North West 2016: The MNCO Zone – Liverpool John Moores University 'WiSTEM Project'
We are delighted to announce that Liverpool John Moores University 'WiSTEM Project' will be exhibiting as part of The MNCO Zone at The Big Bang North West 2016!
Part of the LJMU Outreach Team, the MNCO funded 'WiSTEM Project' aims at inspiring and engaging the next generation of female Scientists, Technologists, Engineers and Mathematicians about the real-world, exciting and holistic applications of STEM.
"At The Big Bang North West, join LJMU in exploring some of the vital services that the ocean provides for us and how humans are affecting it.  Learn about the basics of Ocean Chemistry and how this affects sea creatures and humans alike!"
Did you know?
The Ocean absorbs around 25% of the carbon dioxide emissions each year, and over 30% of the carbon dioxide released since the industrial revolution!  71% of the earth is covered by ocean, but we have explored less than 10% of it!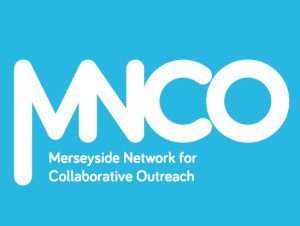 The MNCO Zone will be an enormous zone of fun & interactive STEM activities at The Big Bang North West 2016. Every College and University in Liverpool is taking part!
AMAZING NEWS! THE BIG BANG NORTH WEST IS NOW FULLY BOOKED!
If you were hoping to book, DON'T PANIC!
Contact [email protected] to be added to our waiting list.
« Back To News