September 20th 2019
National Centre for Computing Education & Google celebrate first awarded teachers!
The National Centre for Computing Education and Google are celebrating the first cohort of teachers to be awarded a nationally-recognised computer science qualification.
More than 200 secondary school teachers from across England have become the first to achieve a nationally-recognised teaching qualification from the new National Centre for Computing Education.
The course aims to address the shortage of qualified GCSE computer science teachers. The teachers attended a graduation ceremony this week at Google's offices in London.
Researchers have found three-quarters of teachers in the UK do not have an academic background in computer science and that most pupils are unlikely to get any computing lessons after the age of 14 if they haven't opted to study computer science for GCSE.
The National Centre for Computing Education's course helps teachers take the first step to obtain vital computing knowledge and ensures that their students are equipped with the digital skills needed to access future career opportunities.
Google has provided practical support for the course in the form of mentoring and engineers, while Google.org has invested a grant of £1m to help create free online training courses for the programme. 
Professor Simon Peyton Jones, Chair of the National Centre for Computing Education and a leading computer scientist, said:
"The world is watching the UK as we go further than many other countries, and establish a new generation of computer science teachers.
"Our new National Centre for Computing Education has an ambitious but achievable goal: for every child to understand the foundational principles of computing, so that they can become the masters and creators of technology rather than merely its slaves and consumers.
"We can achieve that goal only through the very best computing teachers. We have made a very successful start with more than 200 teachers completing our accelerated programme to teach computer science GCSE.
"But to really make our country proud, we need senior leadership teams in schools, politicians, school governors, among others, behind us.  The new computing curriculum is for every child, in every school, in every part of our nation — we must reach far beyond passionate few. This is a once-in-a-lifetime opportunity."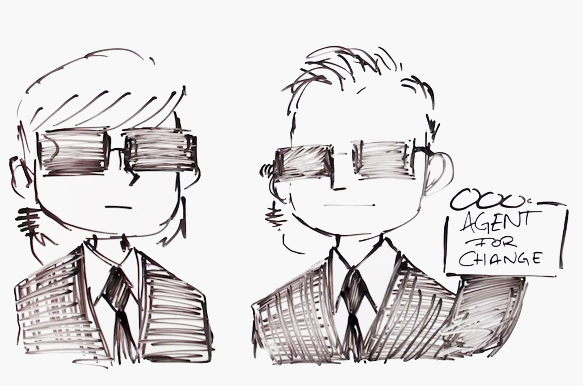 Nick Gibb, School Standards Minister, said:
"Our schools need to be able to teach pupils the knowledge they need not just now, but in future. The world of computer science moves and develops rapidly.
"That's why equipping teachers with the expertise to teach our new, reformed computer science curriculum with confidence is vital in preparing young people for the jobs of tomorrow.
"I hope all those graduating at Google today will be proud to be part of a new generation of teachers who will open up a whole world of education and employment opportunities not just for themselves, but for the young people they teach."
Liza Belozerova, Google.org Program Manager for Europe, Middle East and Africa, said:
"We are passionate about improving the way computer science is taught in schools and believe that every student deserves the chance to explore, advance, and succeed in computer science.
More than 65% of young people will work in jobs that don't currently exist. Learning computer science skills will help students thrive in a rapidly changing world. That's why we're investing £1 million in grants to support training for secondary school computing teachers in the UK."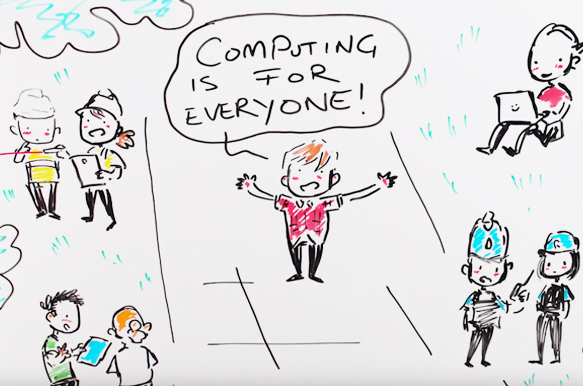 John Feleppa, Head of Department, Harrow High School said:
"Being able to celebrate my achievements today among teaching peers and industry experts is a truly rewarding experience. The Computer Science Accelerator Programme has not only made me feel more confident to teach the Key Stage 4 computer science curriculum but means I can now return to the classroom with lots of fresh ideas to inspire and motivate my students.
I would highly recommend this course to other teachers, not only are all the online courses free, but the face-to-face courses were bursary-supported, which covered my time out of the classroom." 
The National Centre for Computing Education
The NCCE offers teachers access to a comprehensive range of face-to-face and online courses, curriculum-linked resources and national support network. Bursaries are also available to state-funded schools and colleges to support participation.
The NCCE is funded by the Department for Education to ensure that every child in every school in England can have a world-leading computing education, and is run by a consortium made up of STEM Learning, Raspberry Pi Foundation and BCS, The Chartered Institute for IT.
For more information about the NCCE and the Computer Science Accelerator programme, please visit: www.teachcomputing.org
Follow All About STEM on Twitter here
Like All About STEM on Facebook
Follow The Big Bang North West on Twitter here
Like The Big Bang North West on Facebook
« Back To News