September 23rd 2020
Zoom: Teachers – What the STEM Ambassador Programme can do for you!
STEM Ambassadors, Employer Links and Gatsby Benchmarks
Zoom (Online): Tuesday 20th October 2020 – 4:00 pm
YES! All About STEM is organising an Inside Scoop focused on the sensational STEM Ambassador Programme!

"Our aim is to take you as our region's teachers through how to use the programme, the online platform and how to request an ambassador to inspire your learners.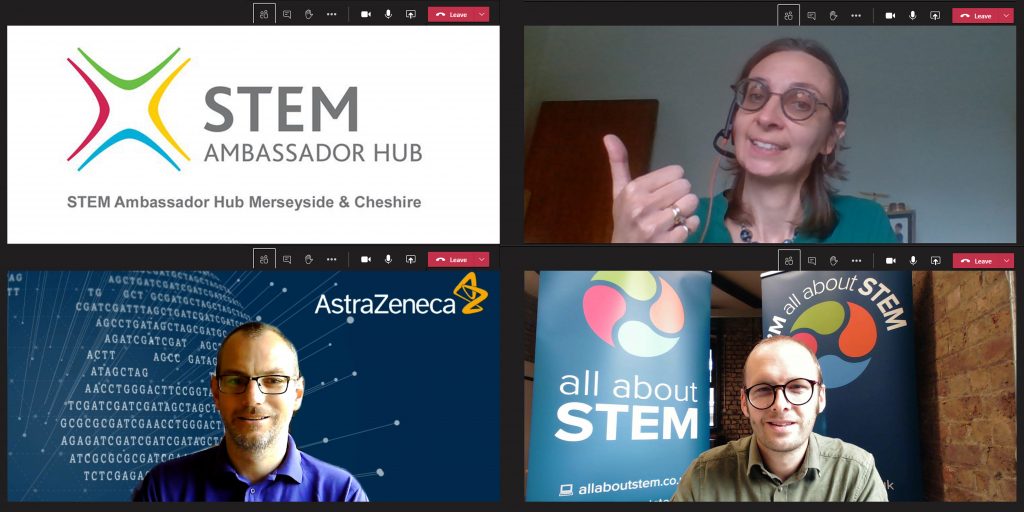 This is your chance to have an informal chat with us, as well as real-life STEM Ambassadors and find out what a STEM Ambassador can offer you as a teacher!"

All About STEM works on lots of exciting STEM projects. As part of the STEM Learning family, we manage the STEM Ambassador Hub in Merseyside, Cheshire and Warrington, working closely with the regional Science Learning Partnerships in Merseyside and Warrington and Cheshire and Stockport. Follow STEM Ambassador Hub Merseyside & Cheshire on Twitter .
Follow All About STEM on Twitter here
Like All About STEM on Facebook
« Back To News