February 01st 2021
Educate Awards: Mosslands School win Outstanding Commitment to STEM Award!
WOW! What a sensational night! All About STEM were proud to sponsor The Outstanding Commitment to STEM Award at the Educate Awards and absolutely overjoyed to present our amazing accolade to Mosslands School!
STEM is an integral part of life at The Mosslands School. The school has actively been engaged with STEM for 10 Years and maximises STEM opportunities for all students. Per academic year, students complete approximately over 10,000 hours of STEM with 100% of Years 7, 8, 9, 10 and 11 participating in at least 1 dedicated STEM event.
During lockdown, the school held a virtual STEM week, with activities including 'construct the longest paper chain', a parachute challenge, build an Eiffel Tower, build a moving vehicle and a floating vehicle.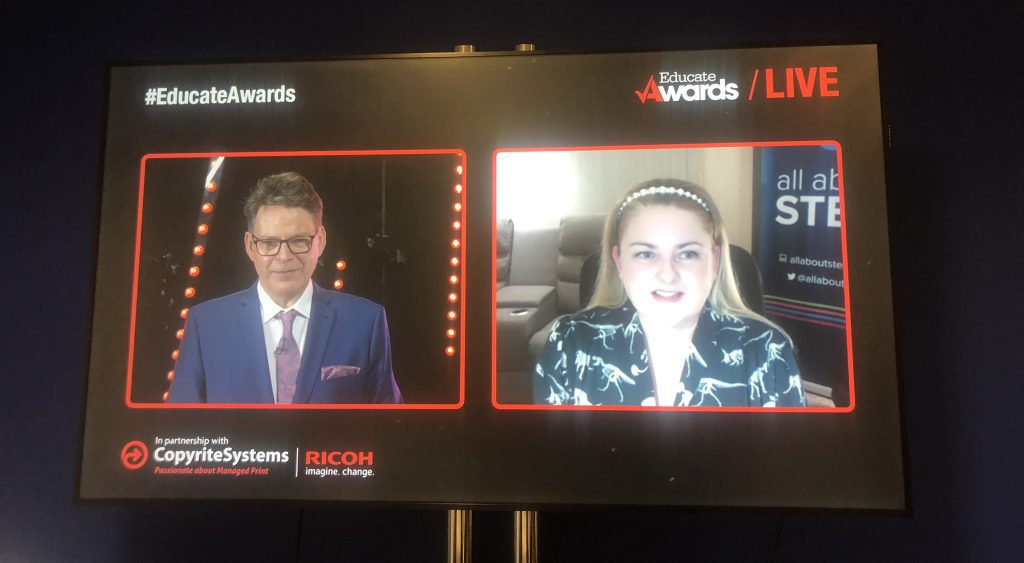 Michelle Dow, Managing Director of All About STEM presented the award:
"And the winner is… Mosslands School!
A school that has STEM right at its core, right at its heart. A truly outstanding commitment by all – well done!"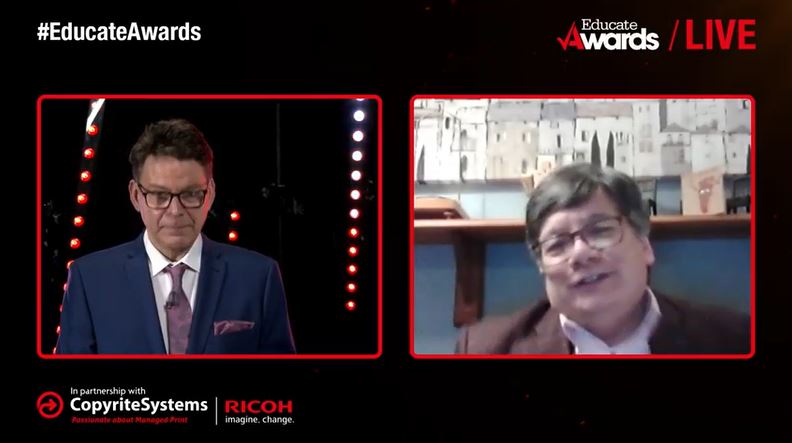 Mike Lam, STEM Enrichment Coordinator at Mosslands School proudly commended all of Mosslands amazing pupils and their dedication to STEM. He graciously thanked school staff & supporting organisations.
"Thank you Michelle for your kind words, we are really honoured to win this award. We have core values at school of care, commitment and challenge, so winning an award with commitment in its title really underlines what we want to do at school."

"I'd really like to thank all of the supporters of the STEM activities we have at school including All About STEM, Bentley Motors, Unilever.. without them and their generous support our students wouldn't get the most wonderful opportunities that we thrive on. Thank you again and it's a real honour to be winning this award!"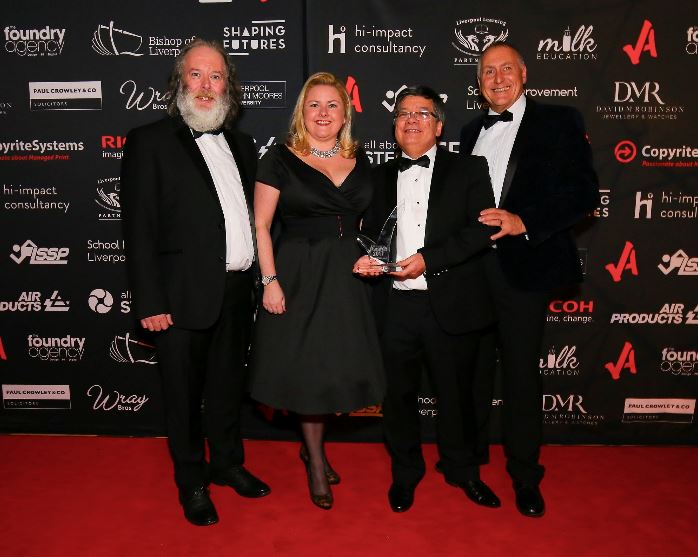 Runner up – Bedford Drive Primary School
Bedford Primary School values the ideas taught through STEM; having hands-on learning and real world application. Their pupils experience skills including problem solving, creativity, critical thinking, leadership, and communication.
They wanted to create young, keen entrepreneurs. Using a budget, provided by its School Parent Association, children had to create a product to promote, manufacture and sell, producing enough profit to build a school allotment for further projects. Their aim was to include all ages, from Foundation Stage to Year 6, while also engaging parents and the wider community.
Michelle Dow, Managing Director of All About STEM said, "They were just brilliant. They had super-great initiatives, and their whole-school approach to STEM was really impressive."
Shortlisted – Cardinal Langley RC High School
Over the years, Cardinal Langley has won a number of national STEM competition and is now integrating more theory and practical work into Maths, Science and English lessons so new Year 7 students get exposure to STEM early on in their school life.
The school has secured funding to allow the introduction of the 'Arkwright Engineering scholarship' to run in school or the next 5 years. Cardinal Langley is also piloting a small project in collaboration with the Royal Academy of Engineering – this project focuses on developing 'engineering materials for a greener future'.
HUGE congratulations to Mosslands School and well done to runner-up Bedford Drive Primary School and shortlisted Cardinal Langley RC High School. We were in awe of all entrants dedication to STEM especially during these times. The quality of projects was phenomenal and they were all truly inspirational!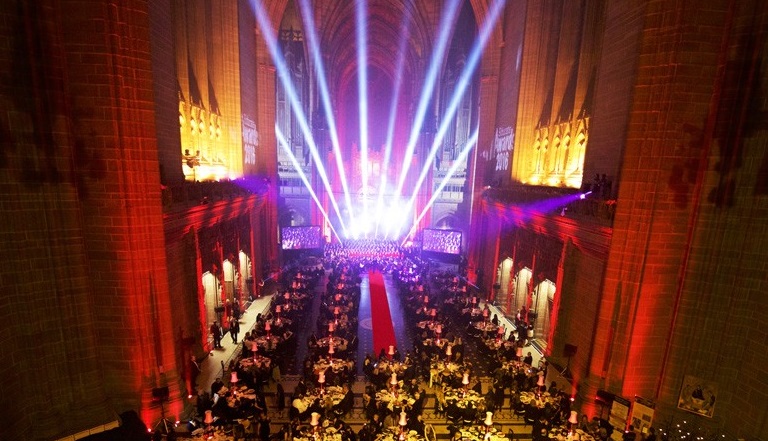 Educate Awards & The Outstanding Commitment to STEM Award
The Educate Awards is an annual awards ceremony celebrating education within the Liverpool City Region, Lancashire and Cheshire. Now in its tenth year, the awards have grown due to the volume of entries and increased demand from schools to take part.
"This new Outstanding Commitment to STEM award honours schools, academies and colleges which have a range of exceptional STEM activities or have developed successful STEM projects that promote the importance of science, technology, engineering and mathematics subjects to all students. Judges will be looking for evidence of high levels of commitment to these subjects, which could either be a specific and successful STEM based project or an overarching approach to STEM across the school or college." – Educate Awards
The Educate Awards offers 21 accolades ranging from Teacher of the Year to Star Support Staff and SEND Provision, a night for regional schools to come together and celebrate their achievements.
Click here to find out more…
The Educate Award Winners

Click below to relive the Educate Awards (29/01/2021)

All About STEM: STEM news, resources, activities & events!

Home & School Learning Resources & Activities:
All About STEM's Inspiration Station!
Science•Tech•Engineering•Art•Maths•Mind•Body
Follow All About STEM on Twitter here
Like All About STEM on Facebook
« Back To News