July 21st 2021
STEM Learning: Online Courses for Teachers
Self-paced, online courses from STEM Learning allow you to learn wherever and whenever suits you.
You will access real classroom footage, learn from leading experts and experienced educators, and reflect to improve your teaching practice.
Join STEM Learning's online courses to build your subject knowledge, address your development needs and maximise your students' learning. You will have unlimited access to the course content and will receive recognition with a STEM Certificate on completion.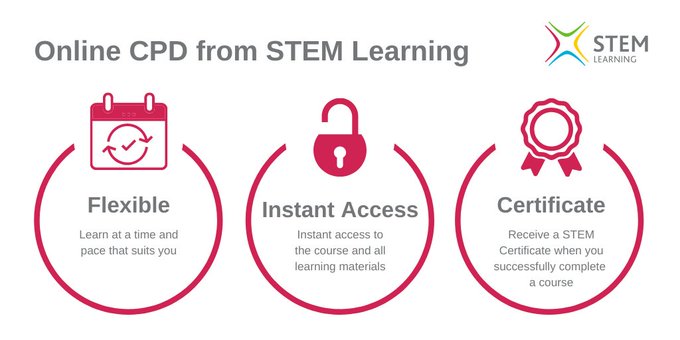 You can enrol on a course after the start date, simply select the course you would like to join and follow the steps on screen to begin learning. It's also easy for schools, colleges and departments to enrol groups of teachers.
Choose your course:

Early Years Courses
Teaching Courses
Leadership Courses
Videos: How STEM Learning online CPD works


All About STEM works on lots of exciting STEM projects. As part of the STEM Learning family, we manage the STEM Ambassador Hub in Merseyside, Cheshire and Warrington, working closely with the regional Science Learning Partnerships in Merseyside and Warrington and Cheshire and Stockport. Follow STEM Ambassador Hub Merseyside & Cheshire on Twitter .
Follow All About STEM on Twitter here
Like All About STEM on Facebook
« Back To News