September 27th 2021
World Habitat Day 2021: Projects & Activities
The United Nations designated the first Monday of October of every year as World Habitat Day to reflect on the state of our towns and cities, and on the basic right of all to adequate shelter. It also reminds us we all have the power and the responsibility to shape the future of our cities and towns.
Scroll down for home & school project ideas!
The theme for World Habitat Day 2021 is 'accelerating urban action for a carbon-free world'.
"The theme recognizes that cities are responsible for some 70 percent of global carbon dioxide emissions with transport, buildings, energy, and waste management accounting for the bulk of urban greenhouse gas emissions. Events and activities during World Habitat Day will explore how national, regional and local governments and organizations, communities, academic institutions, the private sector and all relevant stakeholders can work together to create sustainable, carbon-neutral, inclusive cities and towns.
World Habitat Day will amplify the global Race to Zero Campaign and encourage local governments to develop actionable zero-carbon plans in the run up to the international climate change summit #COP26 in November 2021.
World Habitat Day 2021: Key Messages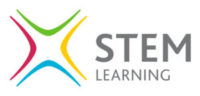 STEM LEARNING
STEM Learning have CPD, ideas & an enormous library of resources and activities! Here are a few project ideas to get you started but you can click here for more!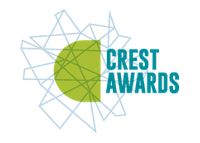 CREST AWARDS
CREST is a scheme that inspires young people to think and behave like scientists and engineers. There are many ways to run CREST with your students and so many fantastic activities.
Follow & tag: @UNHABITAT #WorldHabitatDay

All About STEM: STEM news, resources, activities & events!
Home & School Learning Resources & Activities:
Science•Tech•Engineering•Art•Maths•Mind•Body
All About STEM: Autumn & Halloween Resources
Follow All About STEM on Twitter here
Like All About STEM on Facebook
« Back To News