November 24th 2021
Educate Awards: Sandbach High School win Outstanding Commitment to STEM Award!
WOW! What a night! All About STEM were proud to sponsor The Outstanding Commitment to STEM Award at the Educate Awards and ecstatic to announce our amazing winner – Sandbach High School!
Sandbach High School is dedicated to promoting STEM. The school offers its students a staggering number of different STEM clubs, activities, and competitions and also managed to ensure that successful virtual versions were delivered during lockdowns.
Learners are encouraged to tackle challenges and solve problems through science, technology, engineering or mathematics, to think critically and work autonomously as well as to work together in teams. As a result of its outstanding commitment, the school has achieved success in numerous competitions.
Sandbach continually invests in its STEM provision through focused recruitment, and strategically investing in new technology as well as traditional machinery.
We really can't wait to see what they come up with next!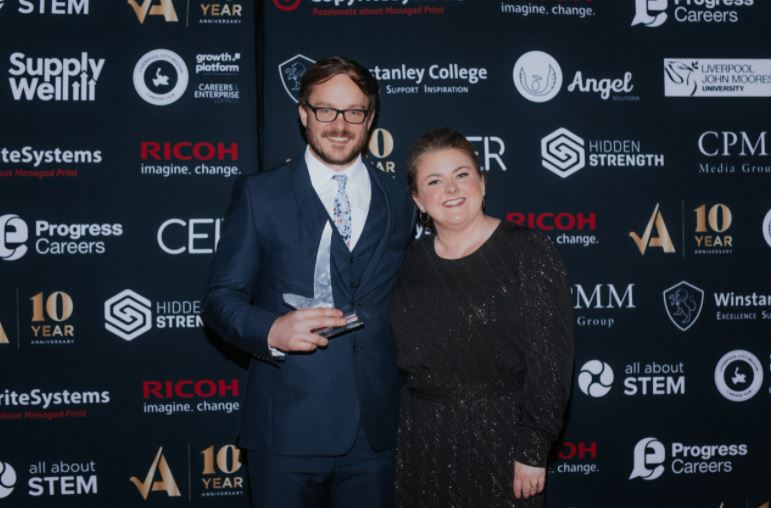 Michelle Dow, Managing Director, All About STEM said: "In 2020 we commended the creativity, innovation and resilience of our schools and that still stands for 2021. This year we have also witnessed how schools have adapted further, how they have nurtured their learners to confidently return to a 'new normal' and aspired to develop exciting STEM sessions as restrictions are lifted. Not to mention the welcome return of fun, interactive extracurricular activities too – go STEM Clubs!
We know how difficult the last two years have been for our learners, teachers and staff because we work so closely with them and that made reading this year's Award applications all the more special. There has been an unbelievable range of experiments, events, investigations and inspirational moments and in uncertain times for all, our sensational schools, as always, provide hope for the future. Well done to you all!"
Runner up – Eldon Primary School
Eldon Primary School is 100% committed to bringing STEAM in line with other core subjects for all its children.
From engineering to robotics, the children of Eldon have been inspired through the projects and partnership opportunities the school has been able to secure.
During the pandemic the school cleverly used video and social media platforms to set exciting and fun STEAM family challenges, thus widening the reach of its teaching and successfully ensuring the whole school community engaged with STEAM learning.
The school has also measured the impact of its commitment which has shown, amongst other things, an increase in the career aspirations of its pupils as well as increased attainment in science, maths and computing for all children.
HUGE congratulations to Sandbach High School and well done to runner-up Eldon Primary School. We were in awe of all of the entrants and their projects, especially during these times.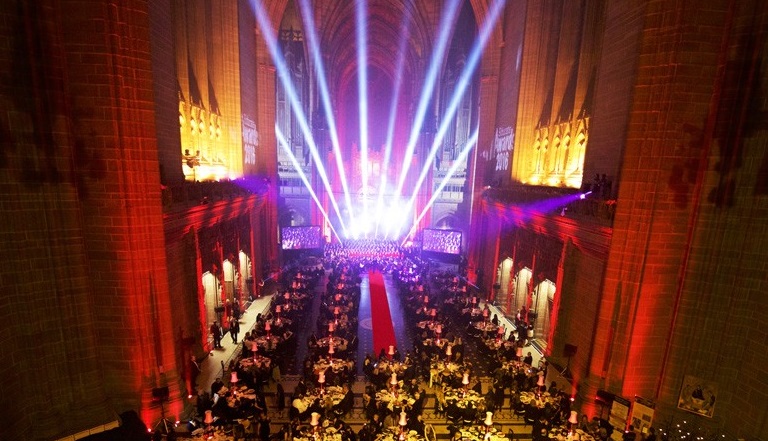 Educate Awards & The Outstanding Commitment to STEM Award
The Educate Awards is an annual awards ceremony celebrating education within the Liverpool City Region, Lancashire and Cheshire. Now in its tenth year, the awards have grown due to the volume of entries and increased demand from schools to take part.
"This Outstanding Commitment to STEM award honours schools, academies and colleges which have a range of exceptional STEM activities or have developed successful STEM projects that promote the importance of science, technology, engineering and mathematics subjects to all students. Judges will be looking for evidence of high levels of commitment to these subjects, which could either be a specific and successful STEM based project or an overarching approach to STEM across the school or college." – Educate Awards
The Educate Awards offers 21 accolades ranging from Teacher of the Year to Star Support Staff and SEND Provision, a night for regional schools to come together and celebrate their achievements.
Click here to find out more…
Gallery: The Educate Award Winners 2021
Images: Courtesy of Educate Awards


All About STEM: STEM News, Resources, Activities & Events!

The All About STEM Competition: Funded Support, Guides, Resources & Fantastic Prizes!

Home & School Resources: All About STEM's Inspiration Station
Science•Tech•Engineering•Art•Maths•Mind•Body
Follow All About STEM on Twitter here
Like All About STEM on Facebook
« Back To News