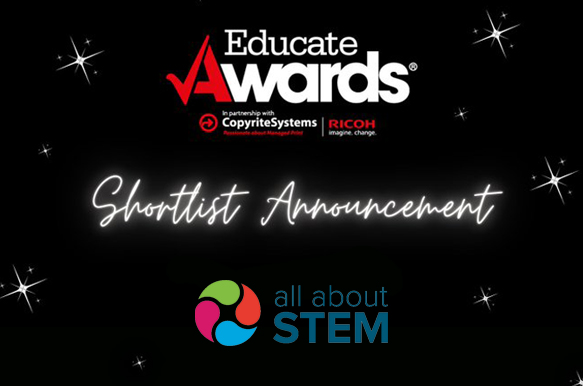 October 09th 2023
Educate Awards: Shortlist Revealed! Outstanding Commitment to STEM Award
All About STEM is proud to be the returning sponsor of the Outstanding Commitment to STEM Award at the 2023 Educate Awards. The shortlisted entrants have just been announced!
The Educate Awards is an annual awards ceremony celebrating education within the Liverpool City Region, Greater Manchester, Lancashire and Cheshire. Now in its twelfth year, the awards have grown due to the volume of entries and increased demand from schools to take part.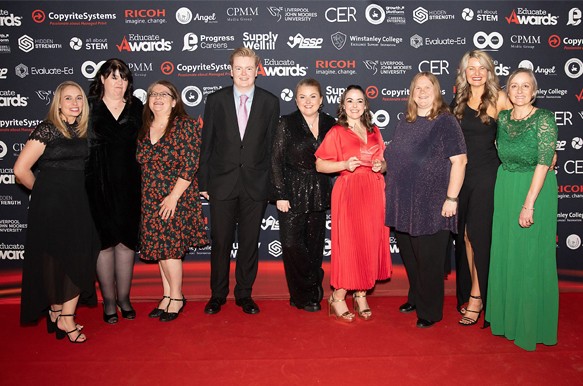 The Outstanding Commitment to STEM Award honours schools, academies and colleges which have a range of exceptional STEM activities or have developed successful STEM projects that promote the importance of science, technology, engineering and mathematics.
There are three STEMsational shortlisted schools:
Neston High School
Judges: "A great STEAM initiative at Neston High School, with excellent connection across a series of different schools. They have activities and events which cover all parts of the STEAM umbrella."

Great Crosby Catholic Primary School
Judges: "Excellent series of activities spread across Great Crosby Catholic Primary School. The commitment to STEM is excellent, and the school clearly enjoys engaging the students with STEM topics."

Queen's Park High School
Judges: "Overall, an excellent STEM commitment through Queen's Park High School's STEM club which includes many of students. They show excellent engagement and ideas, including career-based activities."
Congratulations & good luck from All About STEM & Educate Awards. We can't wait to celebrate with you all at the ceremony!
Educate Awards
The Educate Awards offers 21 accolades ranging from Teacher of the Year to Star Support Staff and SEND Provision. It is a sensational night for regional schools to celebrate their achievements.
View the school shortlist for all of the amazing Awards!

All About STEM is making it happen across the North West. We work on lots of different projects to bring exciting Science, Technology, Engineering and Mathematics to schools across the region, linking them with business and industry expert volunteers inspiring the next generation of STEM specialists.

STEM News. Resources, Ideas & Events
Get the latest STEM updates
Follow All About STEM on Twitter here
Like All About STEM on Facebook
« Back To News