NEW: NCCE Computing Hub for Merseyside & Warrington!
In July Priestley College was successful in their bid to become a regional Computing Hub, based at Beamont Collegiate Academy in a new, bespoke STEM Centre.
As a Computing Hub they will be providing local, responsive and tailored support that is available to all teachers in state primary and secondary schools and colleges in the area. The hub will be hosting face-to-face CPD courses for both primary and secondary provision from January 2020, as well as providing bespoke support and guidance.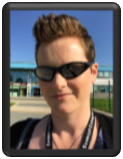 Computing Hub Lead: Amy Welsh
'During my career as a teacher the change from ICT to Computer Science in the curriculum provided the opportunity for me to revisit skills that I had learnt at University. From this starting point I became a Computing At School Master Teacher and began to provide CPD to local schools. Most recently I have been working as Head of Department before making the move into Teacher Education. I am really excited about the opportunities that the NCCE is offering and how the impact it will have on how Computing is being taught in school.'
« Back To Resources