April 25th 2014
Off to Aintree – The Big Bang cometh!
What a day we had on Tuesday!
Aintree was nothing short of awesome and it was so exciting for us to walk around the (whopping) exhibition spaces and imagine all the activities in place. 'This can go there, that can go here,' the registration area alone could easily house an alien spacecraft for example. Boss have we booked an alien spacecraft yet? If not, I want one.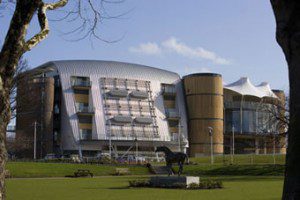 Anywho… as our merry band wandered outside we were greeted by the stunning views of Red Rum Gardens and the Amphitheatre – perfect for performances, prize-giving, the Viking longboat and Zoo Bus, not to mention THE FIRE SHOW!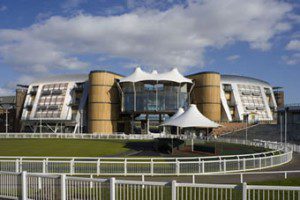 Every room we viewed had monitors wall-to-wall, which made my day as I'll be tweeting all the action as it happens. There'll be live images, show info, comments and chat and you can post live on Twitter too! Have your camera ready to snap pics and retweets as they hit every screen in the venue.
Needless to say, we didn't want to leave and could have set up there and then. Thankfully, there's enough room to squeeze in a little more fun so that should keep us busy. Nine weeks to go… see you there!
Want to join us? Click to register for The Big Bang North West
Take a look at some of our activities here…
Volunteer for The Big Bang North West
Sponsor The Big Bang North West
« Back To News