May 28th 2014
The Big Bang North West Update!
Yes! It's time for another Big Bang North West update!
Here at STEM House the whole team is buzzing with excitement as the big day is drawing closer and we've an amazing list of exhibitors and activities. So what's new?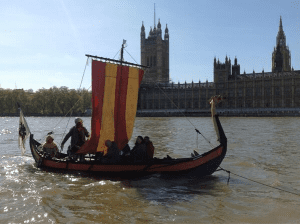 If you've been following our recent posts you'll know that there's the chance to hop in a Viking longboat loaded with weaponry and have a go at Roman surgery (eek!). You can race against Usain Bolt, have your 'selfie' analysed by our psychologist and jump on the Zoo Bus… not forgetting the opportunity to take part in our giant pyramid build and witness a FIRE TORNADO!
We're releasing more of our sponsor news and activities in chunks (it's all about the suspense after all) so… (takes deep breath) For all our budding agriculturists and monster vehicle fans, Reaseheath College will be bringing their whopping tractor and a cow you can try milking! We were worried about the back end too but thankfully no clean up required, it's plastic.
The Science and Technology Facilities Council have an amazing activity in store as they're bringing an awesome dome within which you can see the stars!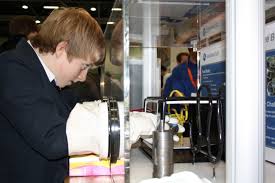 We're overjoyed to announce that Sellafield Ltd are now a key sponsor, their stand has everything from decommissioning robots to glove boxes – don't drop the plutonium when you have a go, otherwise the Flux Capacitor will never work (can we please have the Back To The Future car at this event boss?)
Back to the news… The NHS are another of our key sponsors, along with AMEC who are sponsoring the STEM Clubs Jamboree – there's full details on that here and if that is not enough we've IT giant IBM, our key sponsor activities will be revealed in full shortly.
Want more activities? The awesome Science2U will be running their amazing science shows hourly throughout the day – reactions and experiments galore! We've also the pleasure of Now Press Play who will be giving you the ultimate educational immersion experience. Think STEM silent disco and you're half way there, I'll be putting on my dancing shoes for that one!

Miss it, miss out! More news soon…
The Big Bang North West takes place at Aintree Racecourse on the 8th of July. Have you booked?
Click here to register your group, sponsor us or volunteer. It's going to be the biggest and the best yet!
MerseySTEM on Facebook
MerseySTEM on Twitter
The Big Bang Northwest on Twitter
« Back To News