June 12th 2014
MerseySTEM hold first Big Bang School Day in Merseyside
On the 10th of June 2014, MerseySTEM in conjunction with Amey Plc held the first Big Bang School Day in Merseyside.
The students of Fazakerley High School were treated to six 'hands on' sessions based on the theme of battling litter and recycling – no written work here… more moulding recyclable plastics, squirting tubes of toothpaste and stop frame animation with iPads.
A fun day was had by all!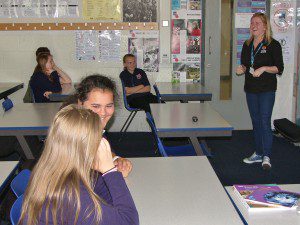 MerseySTEM Managing Director Michelle Dow opened the day with a motivational workshop, providing the children with a positive start. As Michelle heads both MerseySTEM and CheshireSTEM, her 'top tips' class titled 'What is your brand?' was a big hit.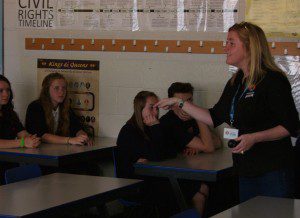 The children were encouraged to discuss how others perceive them personally, physically and via social media. Many of the students were surprised that prospective employers can judge applicants based on those elements and research them on Facebook. "Be careful… once you've put yourself out there, it's very hard to change!" Imagine squeezing the toothpaste from a tube and then trying to reverse it – they even got to try it…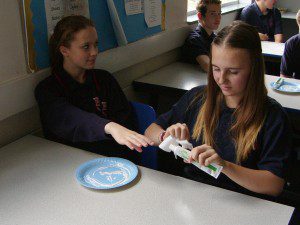 Motivated and ready to go, the children headed to the Science Wing. There they found Sue Halliday and Helen Ross from Science2U bubbling up a concoction of polycaprolactone 'Polymorphing' plastic and boiling water.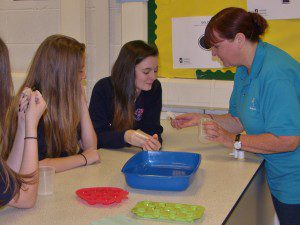 The children were introduced to plastics (including plastic bags) that REALLY COULD be recycled and they enjoyed creating their own biodegradable glittery keyrings.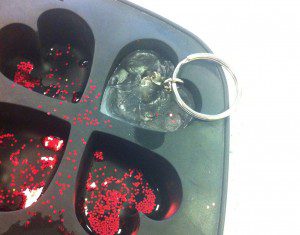 MerseySTEM Operations Manager and teacher Alison Christoffer took the third workshop. Her session provided the foundation for the event, exploring the different types of waste that exist, their effect on the environment and how they can be responsibly disposed of.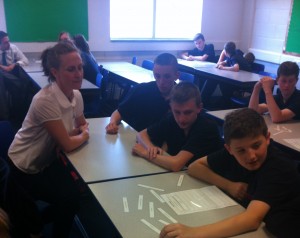 The session had a local focus and encouraged pupils to consider the impact of littering and graffiti on the City of Liverpool. It was interesting to see the evident pride students felt about their home city. Some felt very challenged when they recognised the extent of the negative impact that their own behaviour could have.
Students were introduced to the effects of waste on health, wildlife & the environment & were encouraged to recycle items wherever possible or, at the very least, to ensure that litter was put in a bin.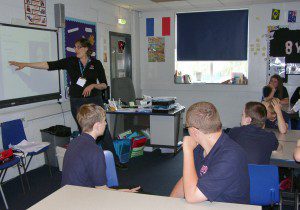 With blinds closed, it was time for something dark and scary from MerseySTEM's Dr Liz Hind. She explained where we would all be without refuse collection and sewers. The resounding 'eugh!' from the children could be heard across the corridor when the Victorian photographs hit the screen. Who doesn't like images of Cholera patients and open sewers? You're lucky it wasn't smell-o-vision kids!
The workshop looked at the history of Liverpool and the work of Dr Duncan to see what it was like in Victorian Liverpool. Average age at death if you were a labourer was just 15, and you don't want to think about what a Night Soil Man had to do.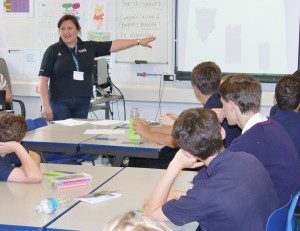 Brainstorming Bins Batman! MerseySTEM's Ambassador Co-ordinator Angela had the children sorting and selecting. What goes in which bin and what happens to it from there – it was anything but rubbish… well it was all about rubbish actually but fun too!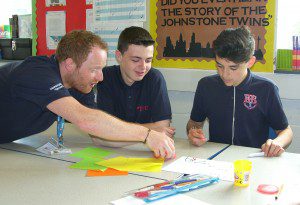 And finally Tim… the other trained teacher on the team and MerseySTEM's Engagement Manager had his students snapping away like crazy. Tim introduced the children to stop frame animation with a twist. The groups were asked to create their own animation about fighting gum litter using MerseySTEM's tablets and app technology.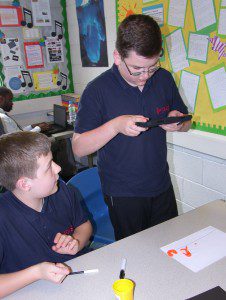 Chewing gum is a huge problem across the UK when it comes to litter and this workshop not only made the class aware of this but made them think twice about doing it themselves. The children had a fantastic time capturing their animations and they were all amazing!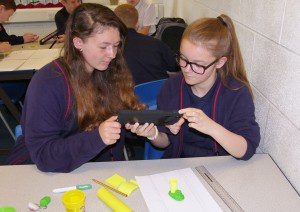 Safe to say the Fazakerley High students excelled themselves and the first Big Bang School Day was a complete success! MerseySTEM are looking forward to planning many more, but don't forget the main event is less than a month away. Are you going to The Big Bang North West?
Click here for details of The Big Bang North West
Follow MerseySTEM on Twitter here
Follow The Big Bang North West on Twitter here
Like MerseySTEM on Facebook
Thank you to everyone who took part in the Fazakereley High School Big Bang Day.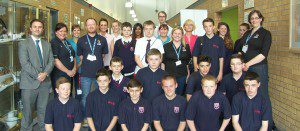 « Back To News