July 09th 2014
Big Bang North West 2014: Thousands Celebrate STEM!
The Big Bang North West 2014 hit Aintree Racecourse on the 8th of July and Liverpool literally exploded with ingenuity and innovation thanks to the amazing exhibitors, organisers and 3000 inspired school children taking part.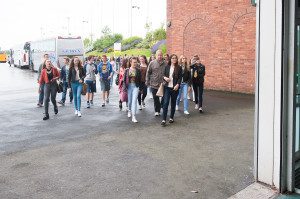 Organisers MerseySTEM, are well known in the region for doing incredible things to promote Science, Technology, Engineering and Maths in schools, business, the community & beyond – they excelled themselves this time.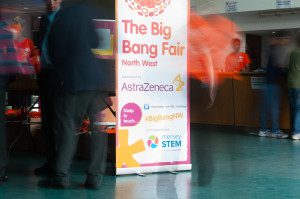 The Big Bang North West is a STEM celebration for children and part of a programme led by EngineeringUK. The Big Bang events enable young people to discover the exciting and rewarding STEM based careers available in their local area via fun 'quick hitting' hands-on action!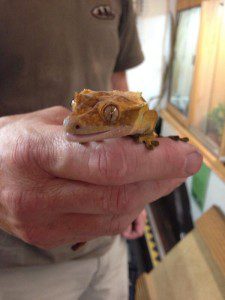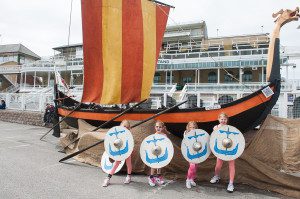 Close to 3000 school children from around the region enjoyed live interactive science shows, riding on a Viking longboat, racing Usain Bolt through an inflatable accelerator tunnel, a juggling mathematician, a total immersion experience to Mars and much more… not to mention the Zoo Bus and FIRE TORNADO!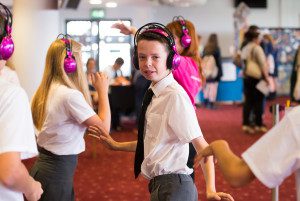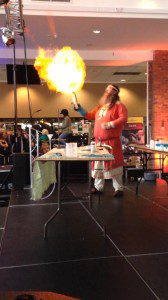 Young people also had the opportunity to make air powered rockets, handle hazardous materials safely thanks to Sellafield and AMEC, become medics with the aid of the NHS and try their hand at forensic investigation. Learning opportunities were plentiful, everything from discovering how a virus grows to reeling at the awesomeness of space in an impressive inflatable observatory.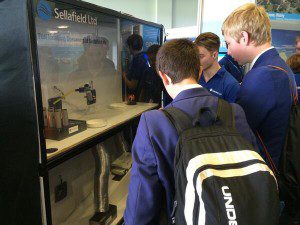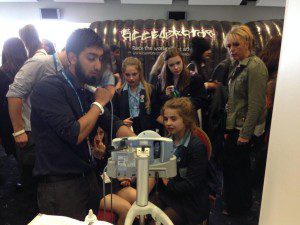 Budding agriculturists were catered for too as there were tractors, a horse riding simulator, a cow to milk and a Farm Urban Enrichment Stand. Sports enthusiasts could take on the fastest sprinter of our age or sign up for Liverpool Football Club College.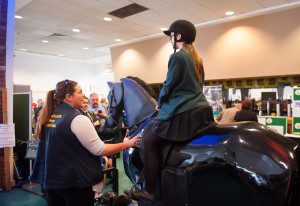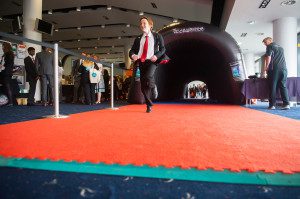 Along with all of the activities and exhibits, The Big Bang North West hosted the semi-final of The National Science and Engineering Competition along with a jamboree for the regions STEM Clubs. There was even a world record attempt to build a pipe cleaner Sierpinski pyramid larger than a T-Rex!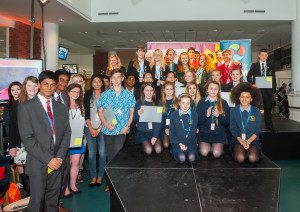 Headline Sponsor AstraZeneca funded part of the event and also provided laptops for the first Big Bang Coder Dojo. MerseySTEM hoped to make this possible as they have been working in conjunction with Dojos in the region for some time as the clubs provide children with the tools to learn code and create their own games and apps.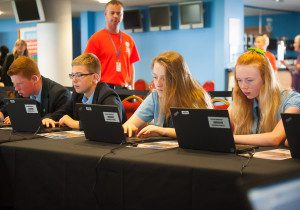 Enthused about the project, AstraZeneca said: "The Big Bang is all about inspiring young people from all backgrounds to study science, technology, engineering and maths to go on to pursue careers in engineering and science. We can't stress enough how important this is."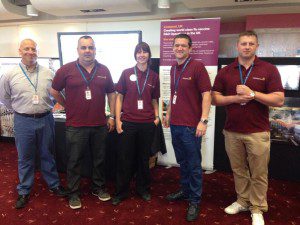 "AstraZeneca in Liverpool is strengthening its manufacturing capability by innovating and investing in new technologies as well as increasing exports, improving skills and building supply chains. The greatest challenge for us is to have a deep and broad talent pool to draw from. By encouraging local children to see excitement and opportunities in science and engineering, the Big Bang is helping to develop World Class talent on our doorstep."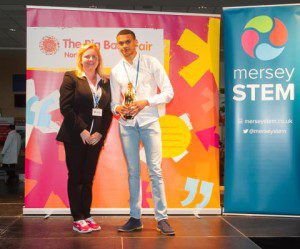 MerseySTEM's Managing Director Michelle Dow was overjoyed: "I can't thank our sponsors, supporters, volunteers and my team enough. We have had an amazing day which has given young people the opportunity to get involved in hands on activities."
"The event is so much more than just talking about possible careers in STEM (Science Technology Engineering & Maths), it's about inspiring young people by demonstrating the possibilities available to them. Special thanks go to our headline sponsor AstraZeneca, without them we would not have been able to make the event happen."
The Big Bang North West was organised by MerseySTEM and sponsored by AstraZenca, The NHS, Sellafield and AMEC.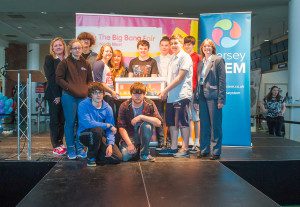 The MerseySTEM team run STEM events for schools throughout the year and are already looking forward to The Big Bang 2015. "It will be bigger and even better!" If that's possible?
Click here to relive The Big Bang North West 2014 in pictures…
Follow MerseySTEM on Twitter here
Follow The Big Bang North West on Twitter here
Like MerseySTEM on Facebook
Images © MerseySTEM: Courtesy of Brian Roberts and Selena Ledgerton
« Back To News