July 01st 2014
The Big Bang North West – Platinum and Key Sponsors
Along with our Big Bang North West Headline Sponsor AstraZeneca, we have the support of two Platinum Sponsors, Sellafield Ltd and the NHS. Key Sponsor AMEC are supporting our STEM Clubs Jamboree.

Sellafield Ltd
Sellafield has over 100 STEM ambassadors, based at their offices in Warrington, who support local schools and events, to encourage more young people to consider science and engineering as a future career. Sellafield Ltd will be displaying a range of interactive activities allowing children to try their hand at being a nuclear worker, by carrying out operations in a glove-box, operating a remote handling machine, taking the controls of a decommissioning robot or exploring the history of Sellafield. Young people will also have the opportunity to speak to their apprentices and graduates about working for Sellafield Ltd.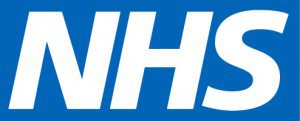 NHS
The National Health Service is proud to be a key supporter of the North West Big Bang Fair 2014. There are over 350 different career opportunities in the NHS for students of all abilities and the NHS stand will have a diverse range of healthcare professionals available with exciting hands-on demonstrations. Our attendees will have the chance to meet scientists, paramedics, pharmacists,  cardiac physiologists, midwives and more.

AMEC
AMEC is excited to be sponsoring the STEM Clubs Jamboree at this year's North West Big Bang Fair. AMEC is committed to promoting STEM with young people, allowing them to see and experience firsthand the opportunities and careers available in such a diverse field. STEM Clubs play a vital role in this, allowing students to further explore areas that interest them outside the constraints of the school day.
Ever wondered how STEM is used within the nuclear industry? When visiting AMEC's stand the children will be hands on and be able to have a go themselves! They'll need nerves of steel to take on the nuclear transport challenge in the quickest time possible and explore the world of remote operations with AMEC's robotics team. Can they guide the robots over obstacles and through the mini maze? Book your class for The Big Bang North West now and let's find out!
Thanks to these organisations The Big Bang North West will truly be bigger and better, be sure to book your school group and discover the amazing STEM exhibits, activities and prizes we have for you! Not forgetting the amazing people you'll get to meet…
Don't miss The Big Bang North West, book your school group now – IT'S FREE!
Follow MerseySTEM on Twitter here
Follow The Big Bang North West on Twitter here
Like MerseySTEM on Facebook
Win an iPad or VEX IQ Robot Kit here!
« Back To News