August 14th 2014
CALLING ALL TEACHERS! Come to our STEM Club Hub
Come along to our STEM Club Hub and find out how to get involved with the National Science and Engineering Competition.
If you're already running a club then you're probably already doing enough to enter projects into the competition, if you're new to STEM Clubs then we'll have lots of project ideas to get you started!
The Hub takes place at Sandbach High School and Sixth Form College
Monday 20th October 2014 at 4.30pm
Attendees can look forward to lots of practical advice and project ideas. You can hear from teachers who have entered and get the background info on how to impress the judges.
We promise that by the end of the session you will have everything you need to start running projects with your club that are eligible to enter the regional heats of the National Science and Engineering Competition in the summer of 2015.
Who knows, your class could be at The Big Bang North West presenting your project like our finalists below! Book now!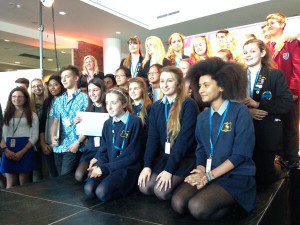 As well as getting you started via the STEM Club Hub, we have experts available who can help you with your project in school. Click here for more…
Click here to relive The Big Bang North West 2014 in pictures…
Follow MerseySTEM on Twitter here
Follow The Big Bang North West on Twitter here
Like MerseySTEM on Facebook
« Back To News