July 24th 2014
The National Science + Engineering Competition 2015: We're here to help!
CALLING ALL SCHOOLS!
No, it's not time to enter The National Science + Engineering Competition 2015 just yet but we have some fantastic news if you are thinking about it.
After The Big Bang North West was such a huge success and our judging panel were so impressed with the NSEC 2014 semi-finalists, they are going to be working in conjunction with MerseySTEM to help schools enter future competitions.
In other words we have a hub of STEM-sational experts ready to help you make your project POP! (Not literally! We have had a 13 year old delicately performing Nuclear Fusion – popping not the best plan during that… eek!)
So… if you want to enter the competition next year there's lots of help we can give you to put together a team and come up with project ideas. We even have lesson plans available so we can visit you, have a chat and really get your class thinking.
To enter you need:
1) A group of pupils who are enthusiastic and want to enter/put the work in
2) A member of staff to organise it
3) Some after school lab time / space
4) A mentor to help with ideas and to keep the team on track and
enthusiastic (we're here for that one!)
If you are interested in entering The National Science + Engineering Competition 2015 or are a teacher interested in entering your class, get in touch. We can get you started in plenty of time for next year's regional heat.
Who knows, you could be at The Big Bang North West presenting your project like our finalists below!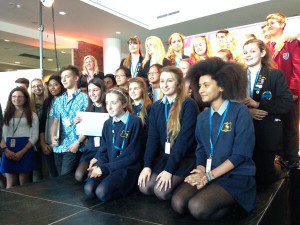 Want to know more?
Email [email protected] for further details
Click here to relive The Big Bang North West 2014 in pictures…
Follow MerseySTEM on Twitter here
Follow The Big Bang North West on Twitter here
Like MerseySTEM on Facebook
« Back To News