September 18th 2014
Freebies for STEM Clubs!
It really does make sense to let us know about your STEM Club. We're always on the lookout for freebies for our listed clubs but this month has been fantastic!
In September all MerseySTEM listed STEM Clubs in Merseyside and Cheshire received a free set of maths games and more. Think Maths very own Matt Parker kindly donated them and sent them out for us.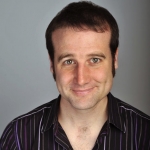 Matt Parker, known as The Stand-up Mathematician, can be seen talking about Maths on the BBC, in The Guardian and on stages across the UK – at science fairs, festivals and in theatres. Once a normal Maths Teacher, his first love is still visiting schools through Think Maths to give engaging maths talks and run hands-on activities.
What a great way for our clubs to start the new school year!
Want to start a STEM Club or tell us about yours?
Contact our STEM Clubs Manager Dr Liz Hind: [email protected]
Follow MerseySTEM on Twitter here
Follow The Big Bang North West on Twitter here
Like MerseySTEM on Facebook
« Back To News