October 22nd 2014
STEM Club Hub at Holly Lodge
Our STEM Club Hub events have been fantastic and it's great to see so many teachers wanting to get their schools involved in the National Science and Engineering Competition.
Our October events took place at Sandbach High School and Holly Lodge Girls College.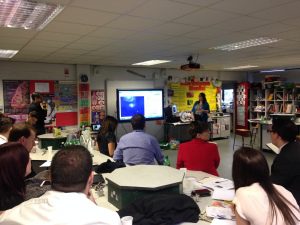 At Holly Lodge 18 teachers attended along with a STEM Ambassador who acted as an NSEC judge.
Our very own Dr Liz introduced the background and practicalities of the National Science and Engineering Competition and the group shared numerous ideas about how to engage their children – the room was buzzing with excitement!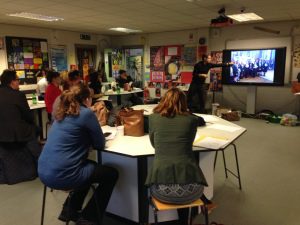 Finally Colin Riddell talked about launching a STEM Club. He provided some inspirational activities, fun ideas and tips on maintaining interest.
Would you like to host a STEM Club Hub event at your school or attend one and start your own STEM Club? Contact [email protected] for further details.
More STEM Club Hubs coming soon!
Register your interest for The Big Bang North West 2015!
Follow MerseySTEM on Twitter here
Follow The Big Bang North West on Twitter here
Like MerseySTEM on Facebook
« Back To News