January 14th 2015
International Women's Day STEM Conference: Dr Maggie Aderin-Pocock Lecture
As part of The International Women's Day STEM Conference, the University of Chester is offering a 'free of charge' event including a lecture with Dr Maggie Aderin-Pocock… and it's FREE!
Renowned space scientist Dr Maggie Aderin-Pocock is the BBC's new face of space presenting The Sky at Night, BBC Two's Do We Really Need The Moon? and Do We Really Need Satellites?, as well as regular appearances on BBC One's The One Show.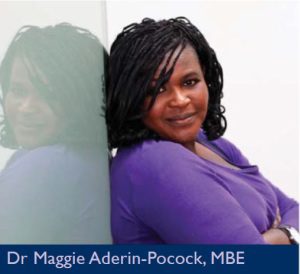 "Science is a wonder. It's like poetry and music and yet people don't see it that way. In the heyday of the Royal Institution people were queuing up outside to get in, but now science has become a bit more remote, I don't want to talk about the science, but about the people behind the science. I try to answer three questions: why I became a scientist, how I became a scientist and, most important, what I do as a scientist. One of the problems is that physics careers are not very visible. If you do medicine or accountancy you know what people do. I try to show young people what you can do with a degree in physics."
Click the link for full details…
WOMEN IS SCIENCE EVENING
THE BIG BANG NORTH WEST 2015 IS COMING!
Register your interest for The Big Bang North West 2015!
Follow MerseySTEM on Twitter here
Follow The Big Bang North West on Twitter here
Like MerseySTEM on Facebook
« Back To News