February 28th 2015
North West Little Big Bang and Big Bang Success!
It's time for some trumpet blowing! 1657 students have already taken part in a North West Big Bang event or Little Big Bang and there's another 2000 to come in Cumbria alone!
West Cumbria and Carlisle Big Bangs are looking to top 2000 attendees and numerous Little Big Bangs have been a roaring success.
One such example would be the Land Yacht Challenge at Millom School for feeder Primary Schools on 28th November 2014 and let's not forget Big Bang events such as Sellafield's Band-Car and Bridge Building Contest. There was a prize of a funded trip to the national Big Bang up for grabs, well done to every one taking part!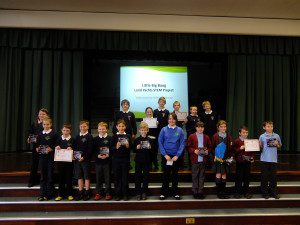 We're over the moon with the response to our Big Bangs so far and are more than excited for The Big Bang North West at Aintree Racecourse in July. The booking site is now live and places are disappearing fast! We have the capacity for 6000 visitors, have you booked your school group yet?
THE BIG BANG NORTH WEST 2015 – CLICK TO BOOK YOUR PLACES!
Follow MerseySTEM on Twitter here
Follow The Big Bang North West on Twitter here
Like MerseySTEM on Facebook
« Back To News