May 29th 2015
The Big Bang North West 2015: Merseyside Skeptics Confirmed!
MerseySTEM are overjoyed to announce that The Merseyside Skeptics Society will be attending The Big Bang North West 2015! Their stand was one of the most popular back in 2014, visitors loved trying to conquer their conundrums.
So what do they have in store this year?
The Merseyside Skeptics Society returns to The Big Bang Northwest to further test dubious claims; super power sports bands worn by the stars, can you really find water (or explosives!) with a pendulum and just what is that creepy looking picture!?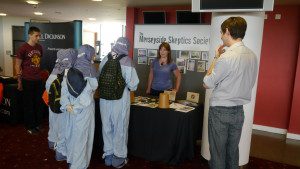 Help us devise ways to test these questions, learn how to design experiments and discover some cool tricks to play on your friends and more…
Merseyside Skeptics… a look back at The Big Bang North West 2014.
Have you booked your school group for The Big Bang North West 2015?
Click the link below…
THE BIG BANG NORTH WEST 2015 IS COMING – BOOK NOW!
Follow MerseySTEM on Twitter here
Follow The Big Bang North West on Twitter here
Like MerseySTEM on Facebook
« Back To News