August 25th 2015
Be One Percent's Lands End to Liverpool Ride Begins – Join the Party on Friday!
This is SO exciting, the Be One Percent Lands End to Liverpool ride is a go. Come and celebrate with us!
MerseySTEM's Events and Engagement Manager Tim Wright is heading for Lands End as we speak and he, along with other cyclists and members of the charity Be One Percent will be riding to Liverpool in just three days.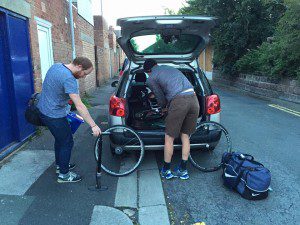 Starting today and ending on the 28th of August 2015, the ride is not to raise money but to shout about a charity we as an organisation have invested in. Those involved love cycling and adventure; so what better way to spread the word?
You can join the party (and us) by welcoming the boys home!
To celebrate their cycling success, we're throwing a bring and share at Otterspool Prom. We'll be getting together with blankets, picnics, BBQs, drinks, bicycles, games and laughter and would love you to join us – bring the children too!
FRIDAY 28th August, 4pm
Otterspool Prom by Otterspool Adventure Centre and Café, L17 5AL.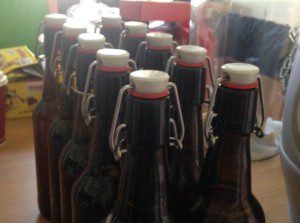 The cyclists even have their own specially commissioned beer brewed by Paul O'Callaghan to fling about at the finish. (Okay, they'll probably be downing it but who could blame them?)
It's aptly named 'Performance Suicide'… thankfully their performance won't be over by then – a moment not to missed!
Good luck guys! We'll be following the team all the way.
You can find Tim, Phil, Chris and Richie's team blog here…
Follow all of the action and show your support on Twitter here…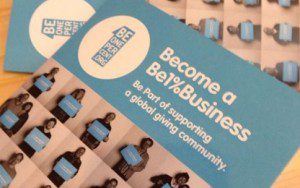 We support Be One Percent and you can too!
MerseySTEM are more than proud to be one of the first organisations to take part in the Be One Percent Business Scheme.
Be One Percent is a network of individuals who commit to giving 1% of their income each month to help the world's poorest people. Be One Percent Business provides additional funding for the individuals who run the scheme… it's such a simple idea!
Click here for further information and to get involved…
The Big Bang North West 2015: A Teacher's View…
Relive The Big Bang North West 2015 in pictures…

Follow MerseySTEM on Twitter here
Follow The Big Bang North West on Twitter here
Like MerseySTEM on Facebook
« Back To News