July 10th 2015
The Big Bang North West 2015: A Teacher's View…
The Big Bang North West 2015 was an amazing success, close to 6000 school children attended and enjoyed a STEM-sational day of shows, interactive stands and most importantly…FUN!
You can find our amazing LIVE Twitter images here and our official event feature and images are coming up, but we wanted to share some of the incredible feedback that we have received.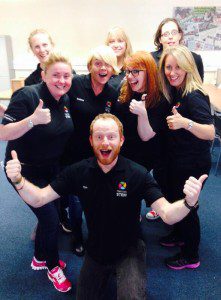 As a team, we can't thank all of our attendees, sponsors, volunteers and exhibitors enough. We said it would be bigger and better in 2015 and hoped that reaching out to primary schools would be of benefit to them. A review such as this one says we lived up to our MerseySTEM motto and were able to 'make it happen!'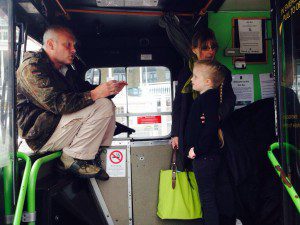 "Thank you, thank you, thank you for an absolutely fantastic day!"
"My daughter and I didn't know exactly what to expect when we arrived today, despite the very helpful emails you kindly sent us about the event. Caitlin is only 7, and I was hoping that the subject matter wasn't going to be too advanced or abstract for her, but because she is home educated, I wanted to expose her to different aspects of science, and how interesting it can be. We were also looking for a bit of inspiration, and to find some ideas of where to go next.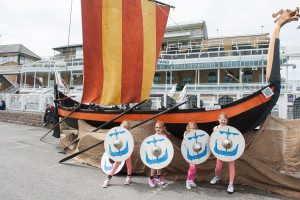 But we were both blown away by the wonderful exhibits and stalls. The range of subjects were so diverse, and there was so many interesting and exciting things to see. We had no idea it was going to be so inspiring and enjoyable. We both absolutely loved it. It was so well organised and laid out, and the atmosphere was so upbeat, fun and had great energy.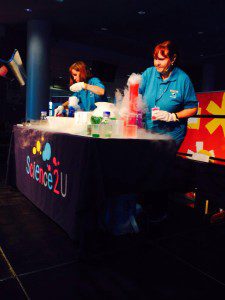 The highlights of our day were the forensic science table, the Zoo Bus and the Viking demonstration of axes and saws. We were so impressed by the enthusiasm, kindness and generosity of time these exhibitors in particular showed us. They answered so many questions my daughter asked, and spent lots of time sharing their knowledge, not just with us, but with the many children and teachers and parents. We both learned a lot.
We also loved the accelerator, the chocolate/physics exhibit (to weigh how much the jaw needs to bite through a chocolate bar), the heart and lung NHS table, the Reaseheath College plant growing exhibit and the Sellafield enormous protective gloves exhibit (used to show how difficult it is to perform dexterous tasks wearing bulky, protective clothes).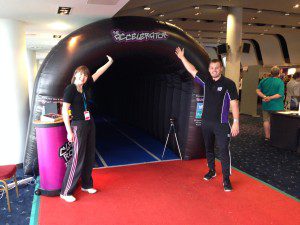 Every single person we encountered were friendly, engaging and helpful. So many staff (including the photographer and one of the managers in an orange t-shirt by the Viking demonstration) took so much time and trouble to talk to us and explain things we'd seen. The quality of the exhibits and displays were fabulous. There was so much to see and do.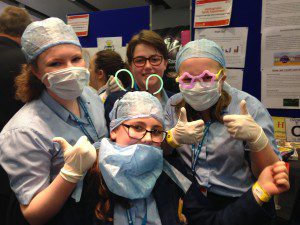 It is 10.30pm, and my daughter is still on her iPad, looking up all the things she saw today. She is particularly enjoying the 'Experiment with the Vikings' and finding out about the reptiles she saw on the zoo bus. She can't stop talking about her amazing afternoon, and about how much she enjoyed it. It has really inspired me with ideas for future science projects too.
So a huge thank you once again, for everybody who contributed to such a successful, wonderful and exciting day, and for allowing us to attend. It was absolutely brilliant, and you should all be so proud of the wonderful work you have done, helping to inspire the children, parents and teachers who attended."
"We would definitely love to come again if this event is held again in the future."
Helen Wharton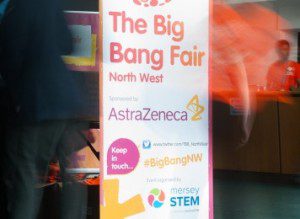 Relive The Big Bang North West 2015 in pictures…
Headline Sponsor AstraZeneca put the BIG in The Big Bang North West 2015!
Follow MerseySTEM on Twitter here
Follow The Big Bang North West on Twitter here
Like MerseySTEM on Facebook
« Back To News