September 09th 2015
MerseySTEM @ TAROS 2015: Robots Everywhere!
In preparation for our upcoming Robotics Challenges, MerseySTEM visited TAROS 2015 and we were bowled over by the amazing automatons!
The TAROS 2015 Conference and Industry Exhibition brought together the foremost products, services and latest developments in Robotics and Autonomous Systems.
The show was held at Mountford Hall, University of Liverpool and demonstrations included large cutting-edge robotic systems, 3D immersive simulations and public engagement activities.
Obviously we concentrated on the fun, educational technologies. One of our favourites was the interactive Batak challenge. You had to race the robot arm and tap the lights, could you beat a bots reactions?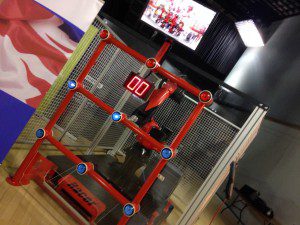 We were also mesmerised by The Shadow Robot Company's autonomous hand that could mimic so many movements…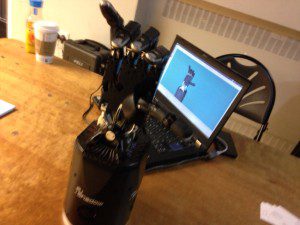 …and the 'Expert' Robot Arm – talk about speed and precision! This was fantastic to see as it's technology used by one of the sponsors of our Robot Challenges, Jaguar Land Rover.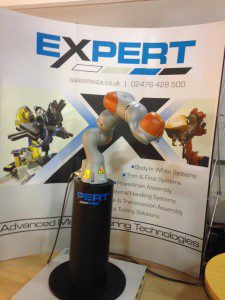 Can you tell we were impressed?
We travelled back to MerseySTEM HQ wondering how many of these we could squeeze in at The Big Bang North West!  Can we borrow them all please?
More: Liverpool Echo visits TAROS 2015
The Big Bang North West 2015: A Teacher's View…
Relive The Big Bang North West 2015 in pictures…

Follow MerseySTEM on Twitter here
Follow The Big Bang North West on Twitter here
Like MerseySTEM on Facebook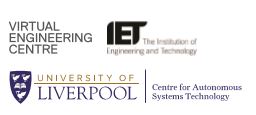 « Back To News