October 09th 2015
Free Principia Mission Space Diaries: Log Astronaut Tim Peake's Mission in School!
Lucy Hawking and Curved House Kids have launched a new UK Space Agency-funded STEM literacy project to get 500 primary schools involved in ESA astronaut Tim Peake's mission to the ISS.
Tim's mission, called Principia, blasts off with a launch in December from the Russian spaceport at Baikonur, Kazakhstan. As Tim lifts off, school students will follow his mission by creating a personalised log book, the Principia Mission Space Diary.
Hawking says: "Through imagination, scientific research and creative writing, we are all going into space with Tim Peake as he makes his journey to the International Space Station."
With scientific and puzzle-creating support from Professor Peter McOwan and the Centre for Public Engagement at Queen Mary University of London, Lucy Hawking and the team have devised a fully illustrated activity book. The book is packed with activities that inspire children to read, write, draw, research, experiment and problem-solve while strengthening STEM, literacy and visual literacy learning.
In video clips included with the programme, science communicators and experts such as Stephen Hawking, Carol Vorderman, Dallas Campbell will offer their views and insights to help the students complete their monthly mission challenges.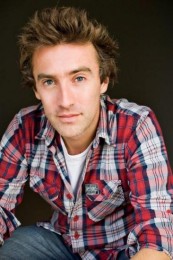 What a fantastic and fun opportunity!
Click here to sign up for your free class diaries!
The Big Bang North West 2015: A Teacher's View…
Relive The Big Bang North West 2015 in pictures…

Follow MerseySTEM on Twitter here
Follow The Big Bang North West on Twitter here
Like MerseySTEM on Facebook
« Back To News