October 15th 2015
North West TeenTech Events
TeenTech run lively one-day events across the country designed to help young teenagers see the wide range of career possibilities in Science, Engineering and Technology.
Their events bring together students from 30/50 schools across a region and over 140 scientists, technologists and engineers for a day of challenges and experiments.
TeenTech Manchester will run on April 27th 2016. For the third year, 300 pupils will be welcomed from 30 schools across Greater Manchester and the North West, giving learners the opportunity to interact with over 30 local and national STEM employers.
TeenTech North Wales and Cheshire dates for 2016 will be announced in the Autumn Term. Keep an eye on the TeenTech website for more.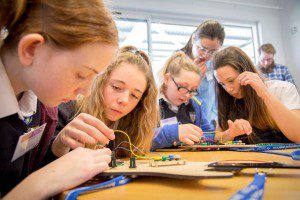 TeenTech gives students and teachers the opportunity to try their hand at experiments, to handle leading edge technology and, most importantly to spend time with the Engineers, Technologists and Scientists influencing their 21st century lives.
Not to be missed!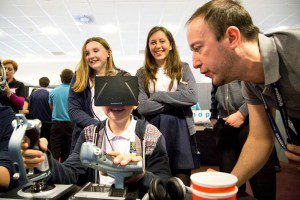 Follow MerseySTEM on Twitter here
Follow The Big Bang North West on Twitter here
Like MerseySTEM on Facebook
« Back To News