October 19th 2015
Engineering Your Future 2015: Liverpool
Now in its fifteenth year in London and its ninth year here in the North West, Engineering Your Future has become a key date in the diary of North West Secondary Schools and Sixth Form Colleges. This series of one day career events has been established to provide an opportunity for attendees to see that engineering is a career worth pursuing, and help them make an informed choice.
Engineering Your Future Liverpool took place on Friday the 16th of October 2015 and MerseySTEM were overjoyed to welcome 25 schools and 125 sixth formers to Anfield.

The day began with a warm welcome and opening presentation before our groups headed off for workshops with expert engineers. This year our professional team included AstraZeneca, AECOM, Essar, Atkins Global and ESR Technology.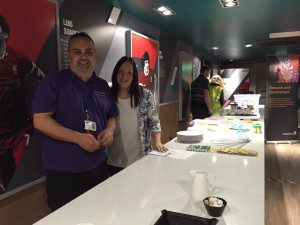 AstraZeneca were a huge hit with their 'build a rocket car' project – an engineering & build session followed by air propelled racing!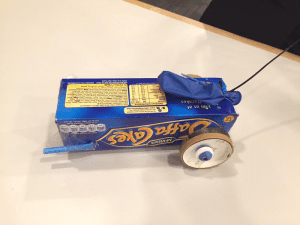 The ESR Technologies Q and A session gave everyone a chance to discover more about the nuclear sector, then it was time for risk management and how to avoid explosions and meltdowns.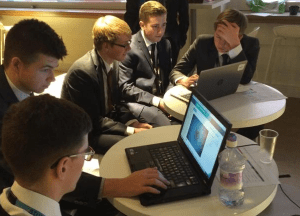 Could you handle hazardous materials safely?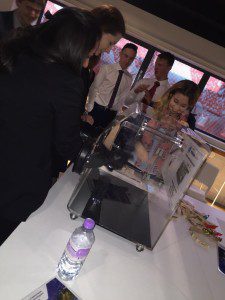 Our students learned how from Atkins Global, don't drop it. Eek!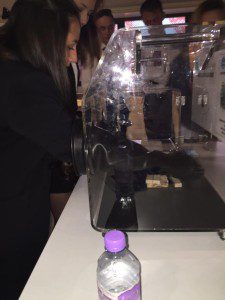 EMERGENCY! EMERGENCY! Essar set their groups the task of preventing a disastrous spillage. Could you rise to the challenge in just 20 minutes?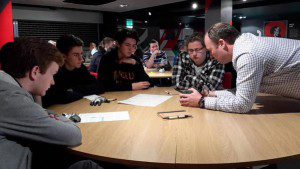 Finally AECOM inspired all of our sixth formers by bringing it back to basics. They discussed their own personal career paths and how anything is possible thanks to apprenticeships and vocational learning.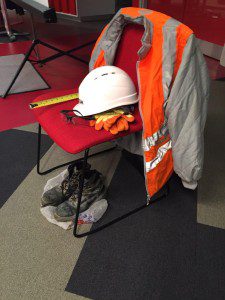 Our students were excited to get to grips with all of the technical equipment they brought. Engineers in the making in awe of expert experience! What a fantastic day.
And if all of this wasn't enough, we also ran an Engineering Careers Market Place throughout the day providing information and advice for all of our attendees.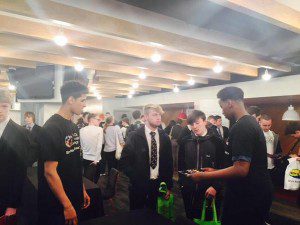 Students had the opportunity to visit numerous college and organisation stands to learn more about the options available to them, There are so many qualifications, placements and apprenticeships out there – we're here to help you find them.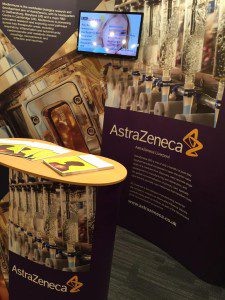 …We even had video games and freebies too!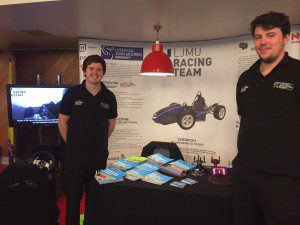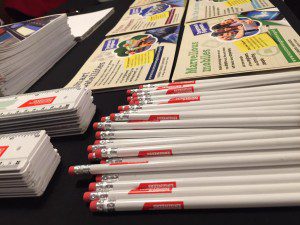 Safe to say (without a meltdown or spillage in sight) Engineering Your Future Liverpool was a massive success! Thank you to everyone involved, the venue, professionals and all our attending schools.
Missed it? Don't worry, you haven't missed out. We still have spaces available for our Warrington event in November. Click here for more information and to book…
Engineering Your Future is facilitated by MerseySTEM and jointly coordinated and sponsored by the Institution of Mechanical Engineers (IMechE), Institution of Civil Engineers, The Institution of Engineering and Technology (IET), IChemE (Institution of Chemical Engineers), The Nuclear Institute and the British Computer Society and is fully supported by STEMNET and the Northwest STEM Centres.
There's so much more to see!
Relive Engineering Your Future 2015 in pictures here…
Follow MerseySTEM on Twitter here
Follow The Big Bang North West on Twitter here
Like MerseySTEM on Facebook
« Back To News