February 11th 2016
Feature: MerseySTEM Managing Director Michelle Dow is 'Engineered to Succeed!'
Described as a 'leading figure in engineering', who is 'working with schools across the region to bring science and technology to life'. MerseySTEM's Managing Director Michelle Dow has been spotlighted by Move Commercial as she is 'Engineered to Succeed!'
The feature discusses Michelle's career, how MerseySTEM began and Team MerseySTEM's amazing achievements.
Move Commercial excerpt by Mark Iddon: 
"In the Liverpool City Region at the moment there's a skills gap we need to fill," says Dow. "We've got to equip our young people for that. We should do that by inspiring them and that's what we're trying to do."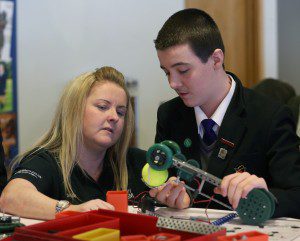 "The Big Bang is our flagship event and I absolutely love it," says Dow. "But it's not the answer to the skills gap, it's part of the answer. We need to be engaging young people on lots of different levels; in school, outside of school, through parents' evenings.  The Big Bang is something we can hang our hat on and businesses and other organisations can get involved with."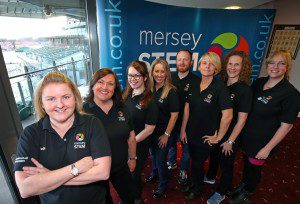 "I've had a fantastic career, I've spoken at the House of Commons and the House of Lords, I've sat on different steering groups and I've met the Prime Minister," she says. "I was nominated Woman of the Year. What I've found generally is men are really good at shouting about their achievements whereas we're not quite as good at that. It's ok to say I've been quite successful."
One thinks, in Dow's case, "quite successful" is something of an understatement.
Read the article in full at Move Commercial here…
THE BIG BANG NORTH WEST 2016 IS COMING:
Don't let your school miss out!
Click here to book…
Sponsors & Exhibitors: Play your part in The Big Bang North West!
Follow MerseySTEM on Twitter here
Follow The Big Bang North West on Twitter here
Like MerseySTEM on Facebook
« Back To News