February 12th 2016
Big Bang North West: Millom School head for the NSEC Big Bang Finals!
After competing at The Big Bang North West 2015, a team of six Year 9 pupils from Millom School are heading to the National Science + Engineering Competition finals at The Big Bang Fair!
Millom School is a small and rurally isolated 11-18 community school situated in South West Cumbria. In July 2015 the team successfully competed in the Junior North West Regional heats at The Big Bang North West 2015 and were shortlisted for two individual awards (Sellafield Prize for NW Engineer of the Year & Plus Dane Prize for Endeavour).
Their project is based on designing the new successor class of nuclear submarine. The students have used biomimicry, emulating nature inspired designs and solutions.
Pupils have studied whales, sharks and stingrays to model submarine hull designs to enable them to be more efficient, along with looking at a range of surface finishes such as shark skins, swimming costumes and Olympic cycling jerseys to enable the submarine to be efficient at cutting through the water.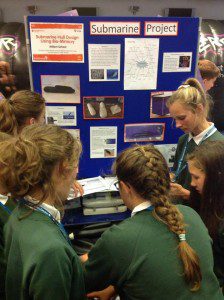 The team have also looked at smart materials such as photochromic and thermochromic coverings that would help reduce the visibility of the submarine.
Pupils have enjoyed linking the science aspects and have learnt about the Reynolds and Coanda theories and implemented these physical principles into the project.
Each member of the team received a Silver Crest award and with the emerging opportunities in STEM industries within Cumbria it enables the students to show the talents they have.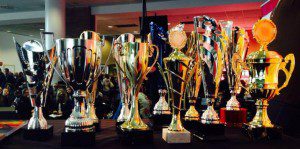 The team qualify for the Junior Engineering/Technology National Science + Engineering Competition which will be held in March at The Big Bang Fair, Birmingham.
Team MerseySTEM would like to wish Millom School the best of luck! We have more of our finalist stories coming soon…
ENTER THE NATIONAL SCIENCE + ENGINEERING COMPETITION HERE!
The closing date for projects to be entered is 6 May 2016
Places are limited, please register your projects and book your place as soon as possible.
THE BIG BANG NORTH WEST 2016!
Booking is now OPEN! You can choose to attend the morning or afternoon session. National Science + Engineering Competition entrants will need to book a morning slot as you will need to attend the whole day.
CLICK TO BOOK YOUR SCHOOL GROUP…
YOU DON'T WANT YOUR SCHOOL TO MISS THIS!
« Back To News